Aussie company Janus Electric charges up electric trucks
Australian company Janus Electric is launching a trial of electric trucks fitted with swappable batteries that can be exchanged in two-to-three minutes, in a bid to tackle the problems of range anxiety, which are particularly severe for heavy vehicles.
Standard trucks can be converted to electric for approximately $85,000, allowing them to run between Sydney and Brisbane on a charge, with a range average of 400-600km, with the replaceable battery eradicating the need for the trucks to stop and charge for periods of up to 12 hours.
READ MORE: Battery swap tech being developed by big motorbike brands.
READ MORE: Battery leasing and swap program for Chinese EV maker Nio.
Bringing the cost of vehicle conversion down are the diesel engines, which are returned to fleet operators, with those engines potentially yielding $15-25K on the used market.
Janus Electric is planning to place charge-and-change stations at strategic points along the Sydney to Brisbane trial route that are aligned with mandatory driver fatigue breaks, including stations at Hemmant in Brisbane, Taree and Coffs Harbour on the Pacific Highway, and Prestons in Sydney.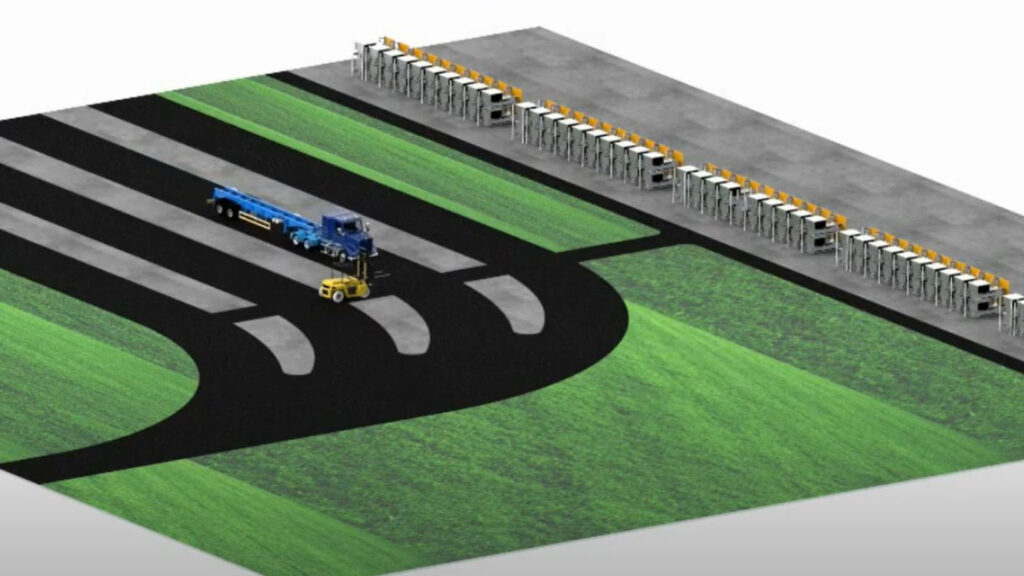 Early demonstrations of the technology utilise a forklift to slide the large battery pack out of the front of a converted EV truck. While it lacks the fanfare and glitz of battery swap tech showcased in cars – including Chinese brand Nio – it gets the job done with relatively basic equipment.
While take-up from truck operators is key to the success of Janus Electric's proposed tech, so are battery swap stations.
The 600kWh batteries will come with a hefty price tag of $110,000, but will be available for truck operators to rent for $110 for one-time use and $140 for a 24-hour rental. 
Although up-front costs may be big, the proposed conversions are predicted to result in a beneficial long-term reduction in maintenance and fuel costs.
Janus general manager Lex Forsyth says average maintenance cost of running a truck is approximately 8 cents/km – and more than 14 cents/km for older vehicles – with the conversion to electric promising to reduce costs to 3 cents/km.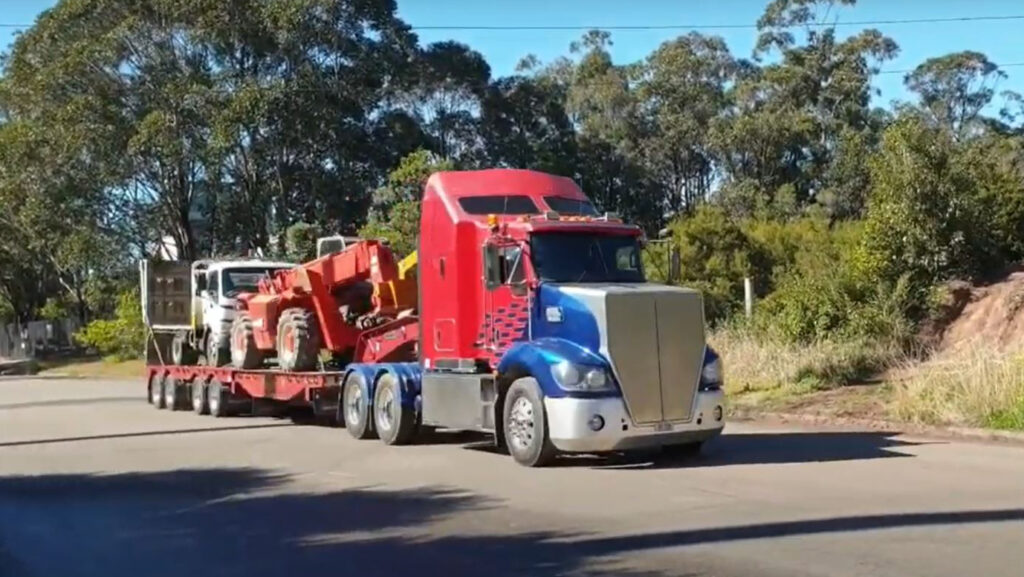 Janus Electric will be taking orders for conversions after this year's Brisbane Truck Show in mid-May, the company hoping to have a thousand trucks using the service within the next five years.