Bentley to produce only battery electric vehicles by 2030
Bentley to build only EVs from 2030
First Bentley EV due in 2025
PHEVs and BEVs only from 2026
Bentley has put an end date on the internal combustion engine for its luxury limousines and sports cars: 2030.
The British luxury brand that best takes the fight to Rolls-Royce has committed to a pure battery electric vehicle (BEV) lineup by 2030 as part of its Bentley100 strategy to create a "role model for luxury".
Fresh from celebrating its 100th anniversary in 2019, Bentley says every vehicle it sells from 2026 will be either a plug-in hybrid electric car or a BEV.
Want the latest EV news and reviews delivered to your inbox? Subscribe to our weekly newsletter!
Then, by 2030, the plug-ins will be phased out and Bentley will sell only pure electric vehicles.
The company says it wants to lead the top-end luxury race to electricity.
READ MORE: Target EV: The year each car brand promises to go electric
It's a big statement for a brand that currently only sells vehicles with V8 and W12 twin-turbo engines. The current Bentley lineup makes plenty of performance using plenty of premium unleaded and some diesel.
As part of the Volkswagen Group – which of the traditional car makers is leading the charge to electrification – Bentley will have access to plenty of technical nous to assist the electrified shift. Given the anticipated developments in battery technology – batteries are the most expensive component in an EV – that makes the enormous engineering task a tad easier.
"Since 1919, Bentley has defined luxury grand touring," said Bentley chairman and CEO Adrian Hallmark at an event at the brand's head office in Crewe overnight.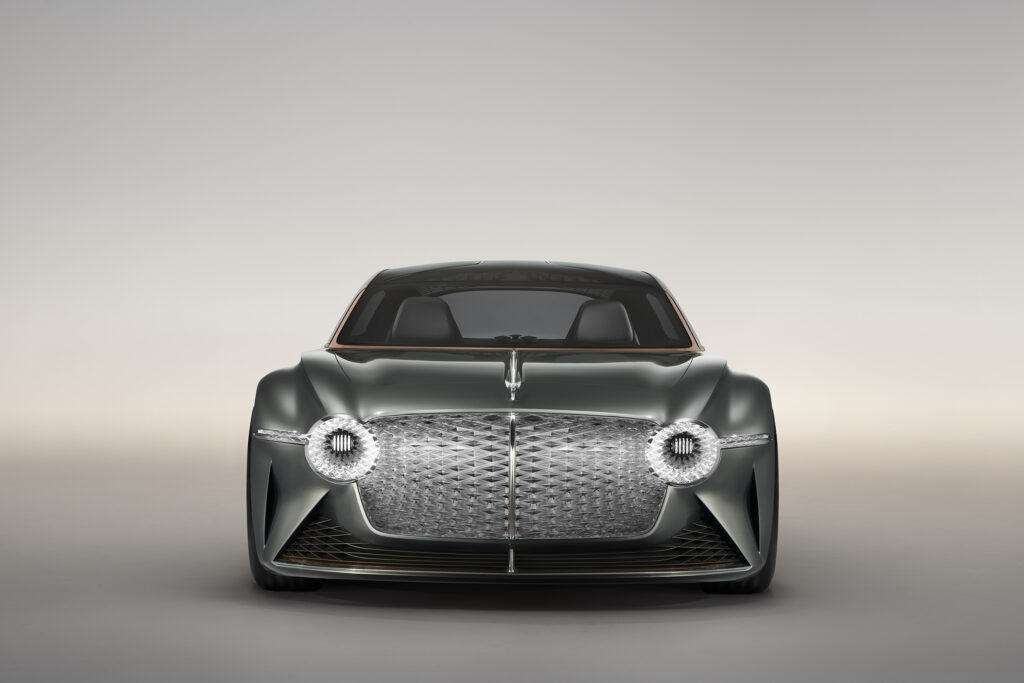 "Being at the forefront of progress is part of our DNA – the original Bentley boys were pioneers and leaders. Now, as we look Beyond100, we will continue to lead by reinventing the company and becoming the world's benchmark luxury car business.
"Driving this change includes, and also goes beyond our products, delivering a paradigm shift throughout our business, with credibility, authenticity, and integrity.
"Within a decade, Bentley will transform from a 100-year-old luxury car company to a new, sustainable, wholly ethical role model for luxury."
Despite the ambitious strategy, there are plenty of big-engined Bentleys to come yet.
While all models will have some form of hybrid system by 2023, the first battery electric Bentley will not arrive until 2025.
Bentley points to the EXP 100 GT that was unveiled last year as a pointer to that upcoming electric model.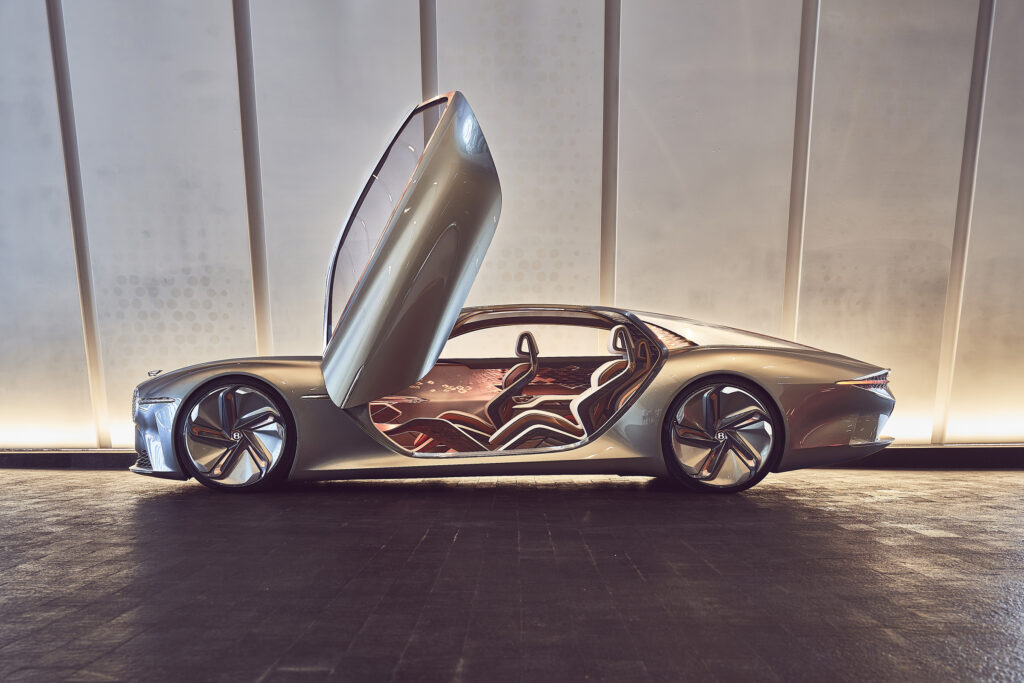 That car was said to point to a grand tourer from 2035, one that can travel 700km between recharging.
Yet with four electric motors it is claimed to top 100km/h in less than 2.5 seconds and have a top speed in excess of 300km/h, ensuring it lives up to the Bentley performance expectations.
While Tesla has changed the car world, the top end of town has been relatively slow to the EV party.
Bentley and rival Rolls-Royce have both shown concept cars but neither offers so much as a regular hybrid drivetrain. Rolls-Royce is soon expected to unveil its first electrified model, leaning on technology developed by parent company BMW.
But if Bentley sticks to its Bentley 100 strategy there will be plenty happening over the next decade, transforming a company that has until now wholeheartedly relied on lots of petrol.
Bentley also plans to make its operations carbon neutral by 2030.