Move over Toyota LandCruiser and Prado, Mercedes-Benz confirms electric G-class off-roader family
Mercedes-Benz has declared its forthcoming "Little G" electric vehicle will be a true off-roader, just like its soon-to-launch big brother the EQG.
The existence of the project was confirmed by Mercedes-Benz chairman Ola Källenius, as he wrapped his presentation of the Concept CLA Class show car at the Munich IAA auto show recently.
READ MORE: Driven: Mercedes-Benz EQE sedan range
READ MORE: Mercedes-Benz EQE five-seat EV boasts family-friendly space and optional AMG pace
READ MORE: Mercedes-Benz EQS SUV review: Large seven-seat EV steps up the opulence
"There will be a smaller version of one of our most iconic shapes… yes, there will be a little G," Källenius said. He didn't give a date for its arrival, but the project is in its early stages, meaning it's several years away.
"We fully understand the responsibility this entails," Källenius went on. "We have some very big shoes to fill there, so be assured; the little G will be electric, it will be capable, and it will be instantly recognisable."
So expect the Little G to retain the old-fashioned look of the G-Class, which has been in production for more than 40 years with very few changes to its squarely functional shape.
The Mercedes-Benz chairman's remarks were also a strong indication the Little G will utilise much of the technology developed for the coming EV version of the G-Class, the EQG. that was first revealed in concept form in 2021.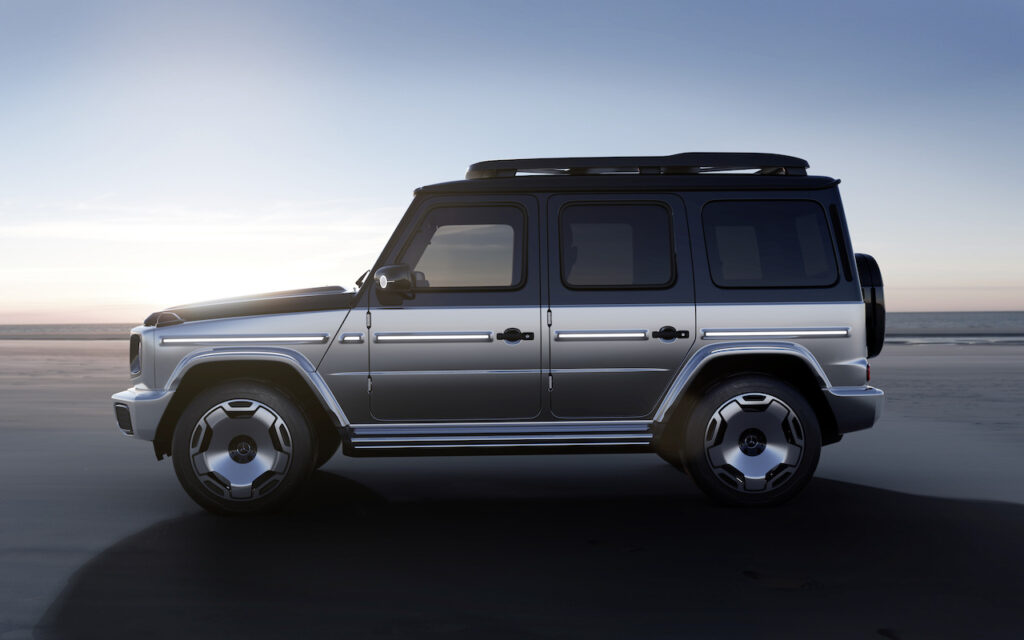 That contention was reinforced by the the off-road vehicles division head at Mercedes-Benz, Emmerich Schiller.
Anything called a G-Class has to have tough-terrain capability he said. "Otherwise it would be fake," he added . "And we are not faking…"
Meawhile Schiller confirmed the full-size EQG would start deliveries to customers by mid-2024. He confirmed it will be produced in right-hand drive form from the start.
The executive said the EQG will have multiple electric motors powering its 4WD system and low-range gearing, essential for crawling over tough terrain.
"We didn't want to make any compromises on off-road (ability)," Schiller said. "Therefore we had to design a dedicated electric G-Class drivetrain."
"One of the major things is that we have three motors, close to the wheels, which can be steered separately."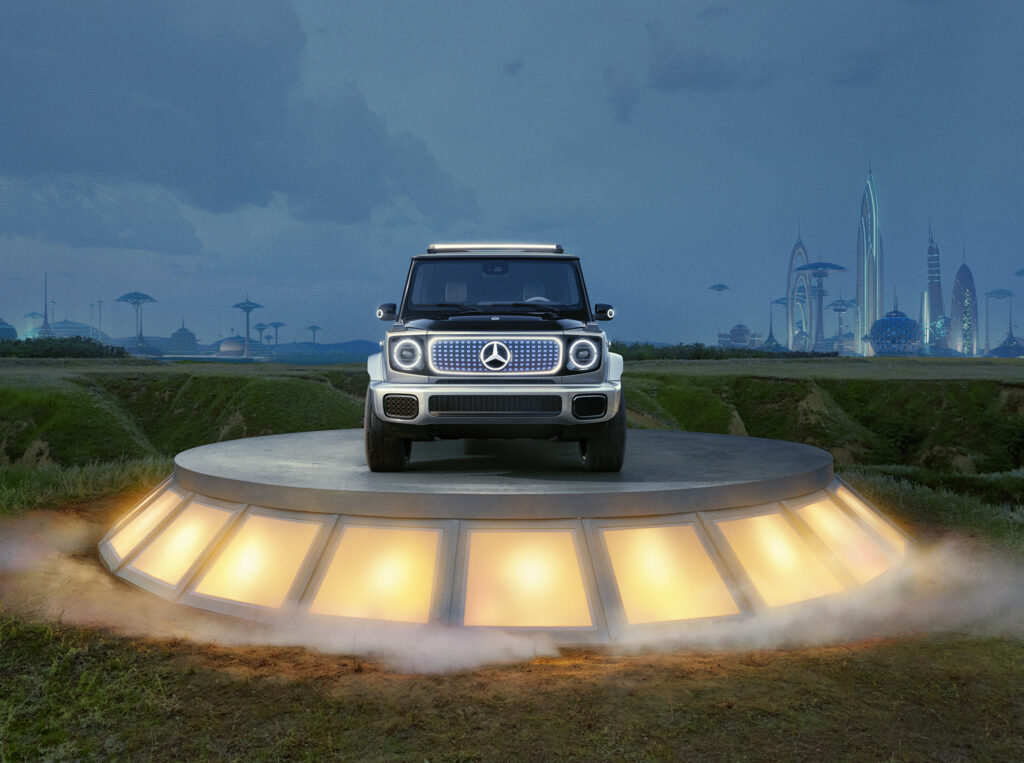 "I was a tank driver, when I was a young guy," said Schiller, though he's not sure the tank licence he earned while serving in the army is still valid.
"It's the same thing. You spin one side to the front, the other side to the back, then you can rotate on the spot."
The battery of the EQG will be surrounded and protected by its ladder-frame chassis, the executive said. It's been thoroughly waterproofed and the EV will be able to wade through 80cm deep water, just like the petrol- and diesel-powered versions of the G-Class.
"It's quite a big battery," Schiller said. "We need it for that car." While the EQG will be heavier than the ICE-powered G-Classes, it will come in under 3.5 tonnes. This is the maximum weight limit for car licence holders in Europe, he explained.
Despite its hard-core capabilities and hefty weight, there's one thing the EQG won't be able to do… tow.
"It was a decision we had to take due to range, because when you tow you have a tremendous reduction in range," said Schiller. This is for the first generation, he added, so this could change in the future.