How far can your EV travel? We rank the driving range of every electric vehicle in Australia
Range anxiety. For many, it's the primary barrier preventing an electric car commitment.
Whether you're buying a Tesla Model Y, Hyundai Ioniq 5, Kia EV6 or MG ZS EV, one of the first questions most people have regards the length of the driving range.
So just how far can you travel between charges? Here's a list of every EV on sale today in Australia, how far they'll go and how much they cost to buy before on-road charges, or before any rebates, discounts or incentives are applied. Prices are correct at time of writing.
We've chosen the rangiest model available in the line-up, including those where a larger battery is available. Range figures are according to the WLTP (Worldwide Harmonised Light-Duty Vehicles Test Procedure) cycle. 
625km: BMW i7 xDrive60, $297,900
Australia's reigning range champion with a price to match. The BMW i7 limo unashamedly has Rolls-Royce vibes, and includes a 31.3-inch theatre screen for rear VIPs.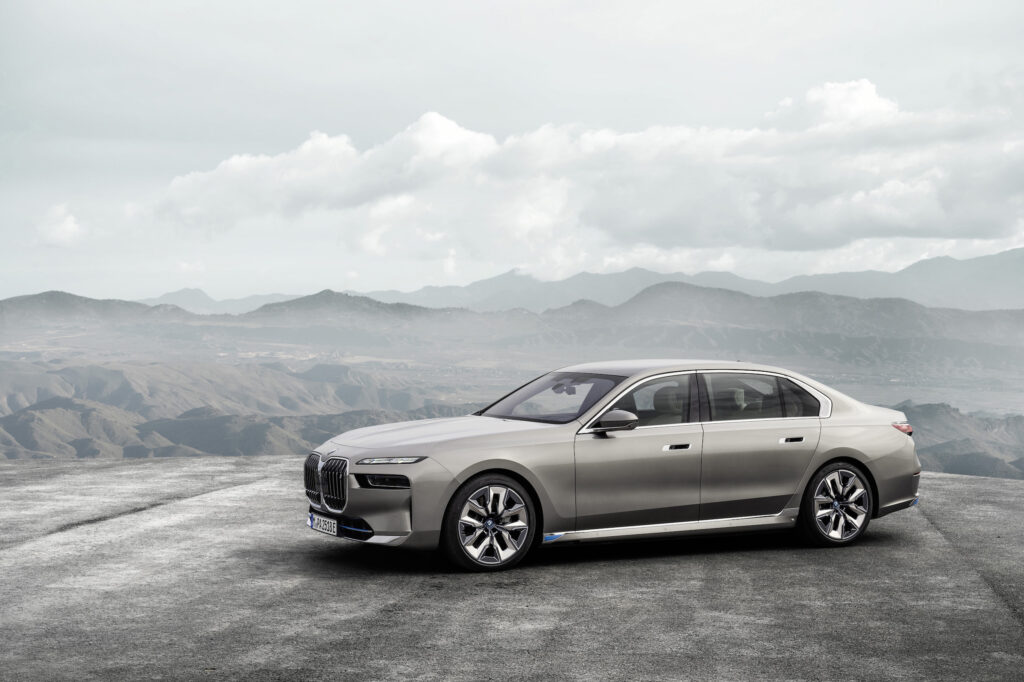 614km: Hyundai Ioniq 6 Dynamiq RWD, $74,000
Kinda funny looking, but that super-slippery body gives the Ioniq 6 a CD of just 0.21 and a mighty range when in RWD, smaller wheel guise.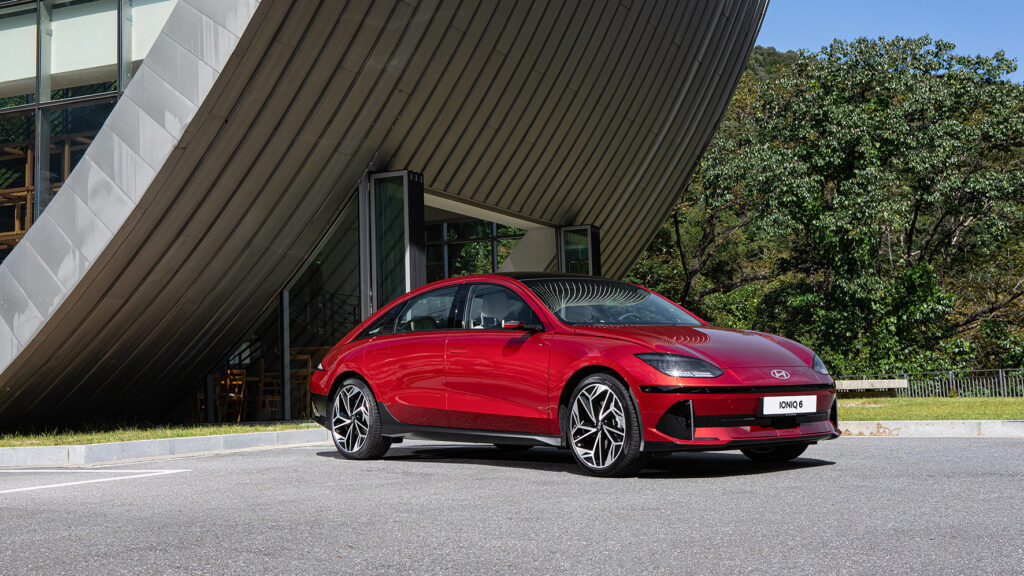 602km: Tesla Model 3 Long Range AWD, $76,900
History's best-selling EV is no mug in the range department, the Tesla Model 3 snuffing out anxiety with a 600km+ figure, at least if you opt for the Long Range model. Model 3 Rear-Wheel Drive and Performance versions don't go as far, but they're still impressive.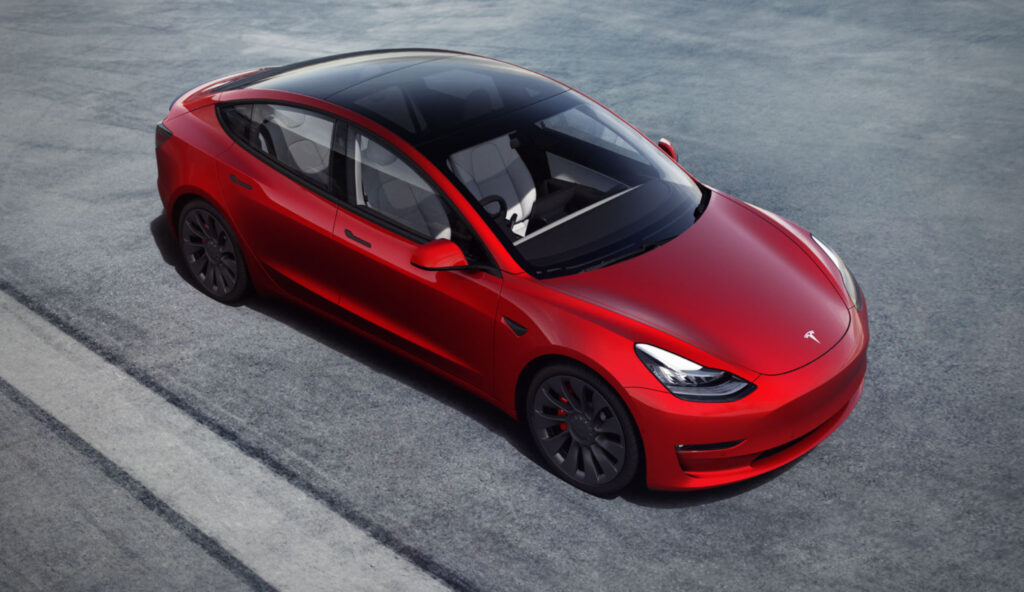 587km: Mercedes-AMG EQS53, $324,800
Rapid, high-priced AMG limo uses huge 107.8kWh battery for its 587km range, but fully exploit the EQS53's 484kW and 950Nm and possible distance will quickly tumble.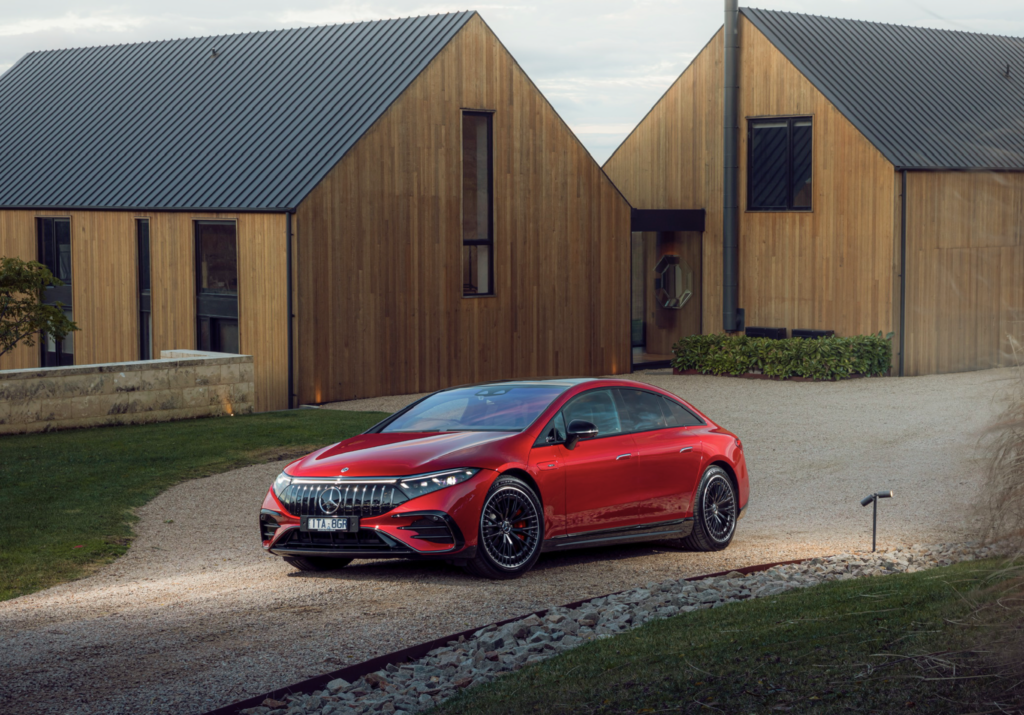 575km: BMW iX M60, $222,900
With 455kW and 1100Nm on tap, the iX M60 is the first electric SUV to receive the hallowed BMW 'M' treatment. Damn good range from its whopping 112kWh battery too.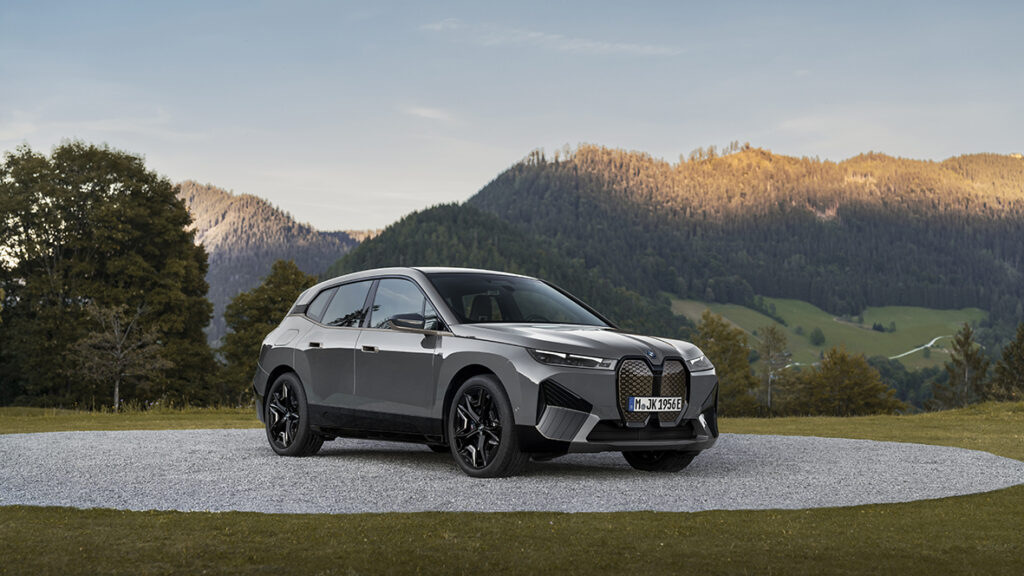 551km: Polestar 2 Long Range Single Motor, $68,400
Cracking range for the price, the long range version of the Polestar 2 can be DC fast-charged from 10-80 percent charge in as little as 35 minutes.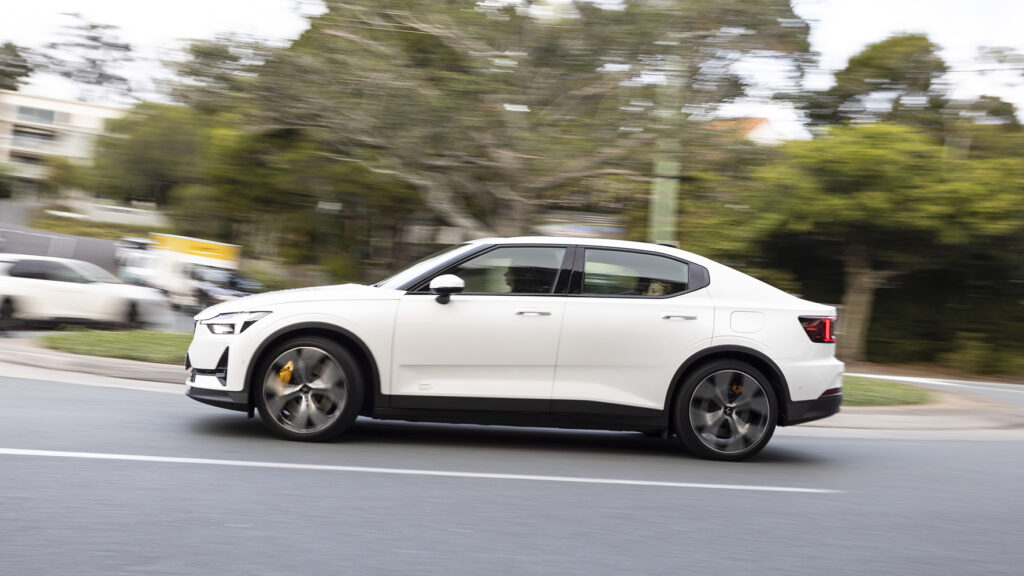 550km: Mercedes-Benz EQE300, $134,900
EQE five-seat EV boasts family-friendly space and optional AMG pace, this sleek SUV slots between the mid-sized EQC and larger EQS SUV.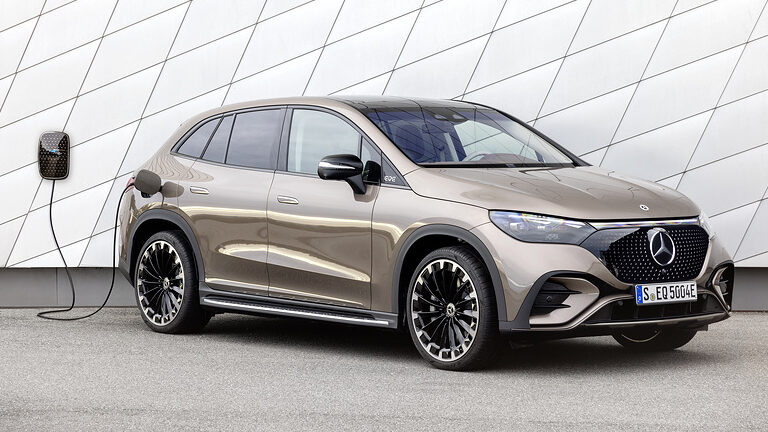 528km: Kia EV6 Air RWD, $72,590
Cheapest Kia EV6 Air version also boasts the most possible kilometres thanks to its 77.4kWh Long Range battery – strong practicality, kit and standout charging capabilities ensure the waiting list is long.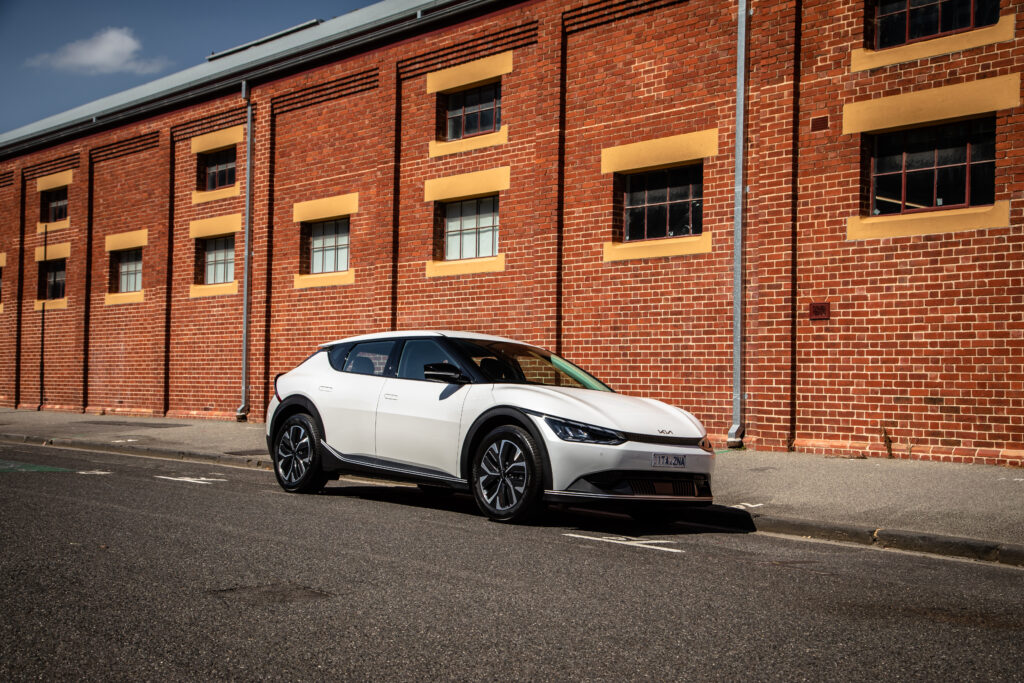 520km: Genesis Electrified G80, $145,000
Another long-legged limo, the Genesis Electrified G80 is the Korean brand's flagship with a huge price leap over the petrol version, but excellent luxe and kit to compensate.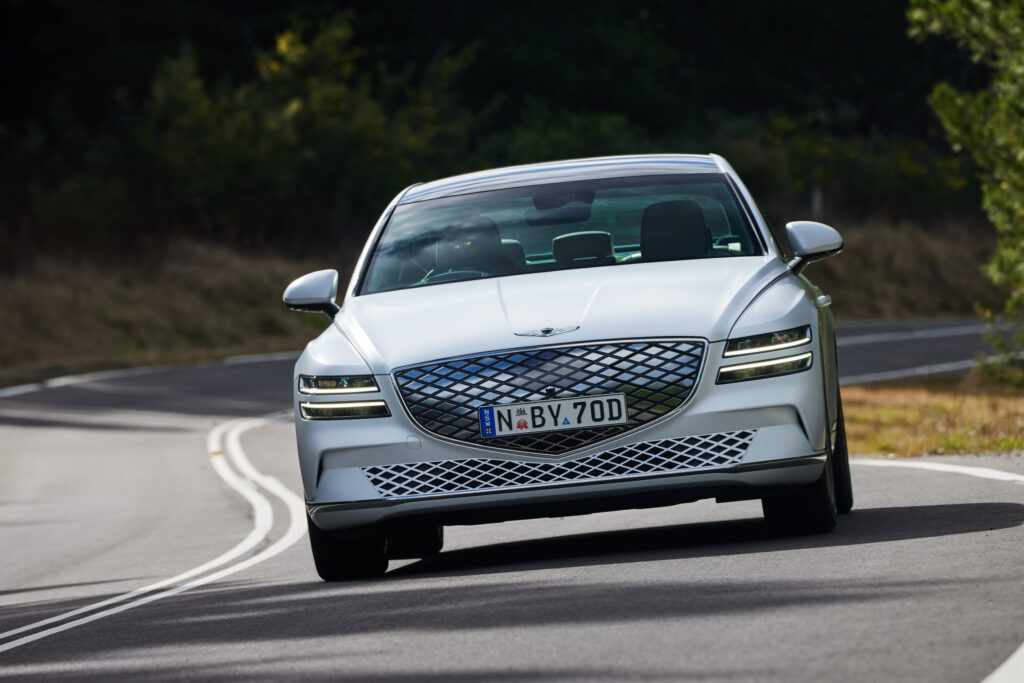 520km: BMW i4 eDrive40 RWD, $99,900
A brand synonymous with sporty sedans, and the i4 eDrive40 is a convincing low-slung four-door that oozes BMW flavour but with an electric heart.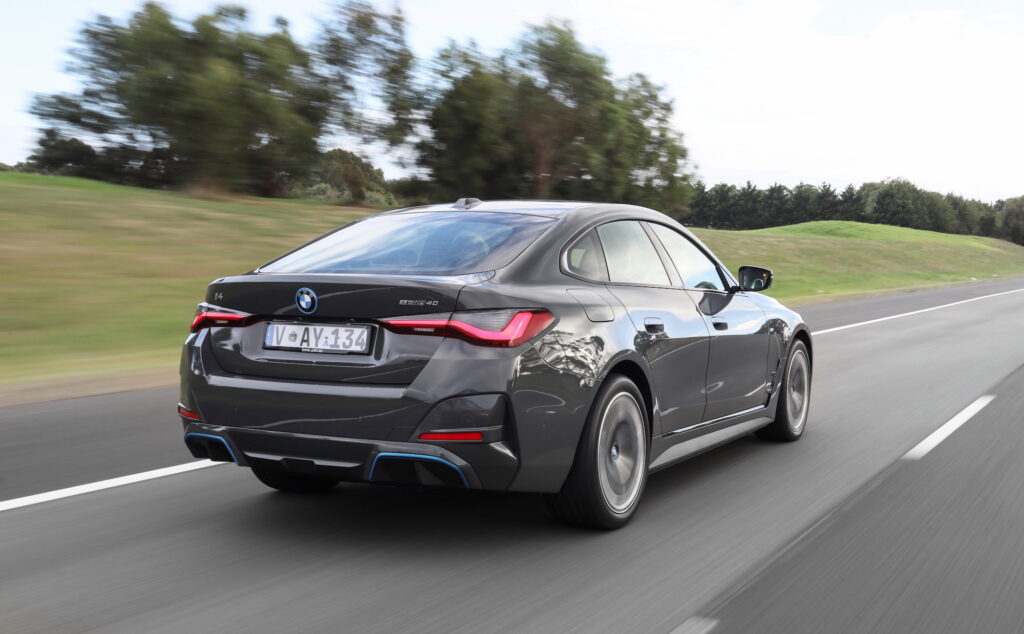 514km: Tesla Model Y AWD Performance, $98,435
The RWD Tesla Model Y is significantly cheaper, but the bonkers performance and slightly higher range of this AWD Performance makes it the hero choice.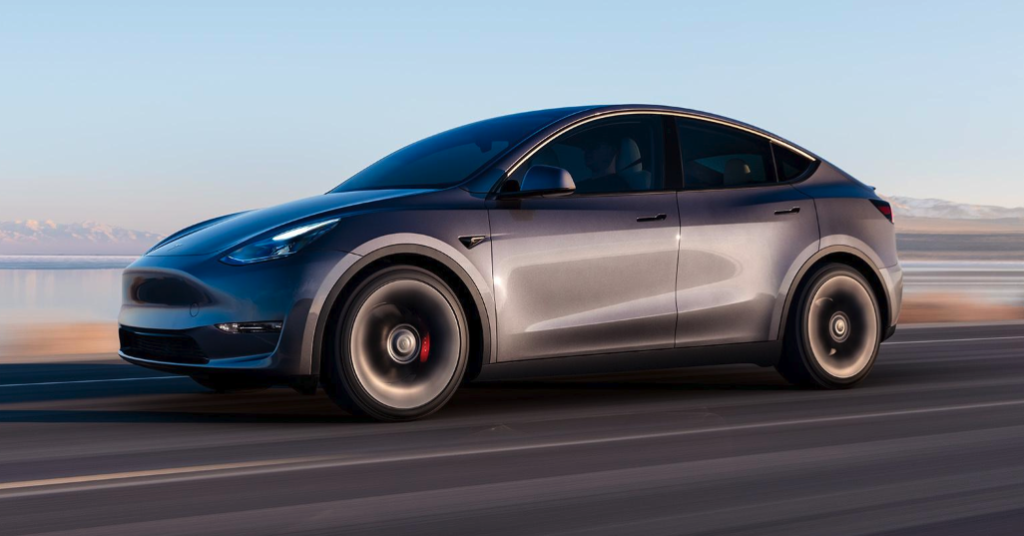 511km: Cupra Born, $59,990
New player on the scene, this VW Group Cupra Born hatch ruffles feathers with range over 500km, spacious interior and decent equipment list for a competitive price.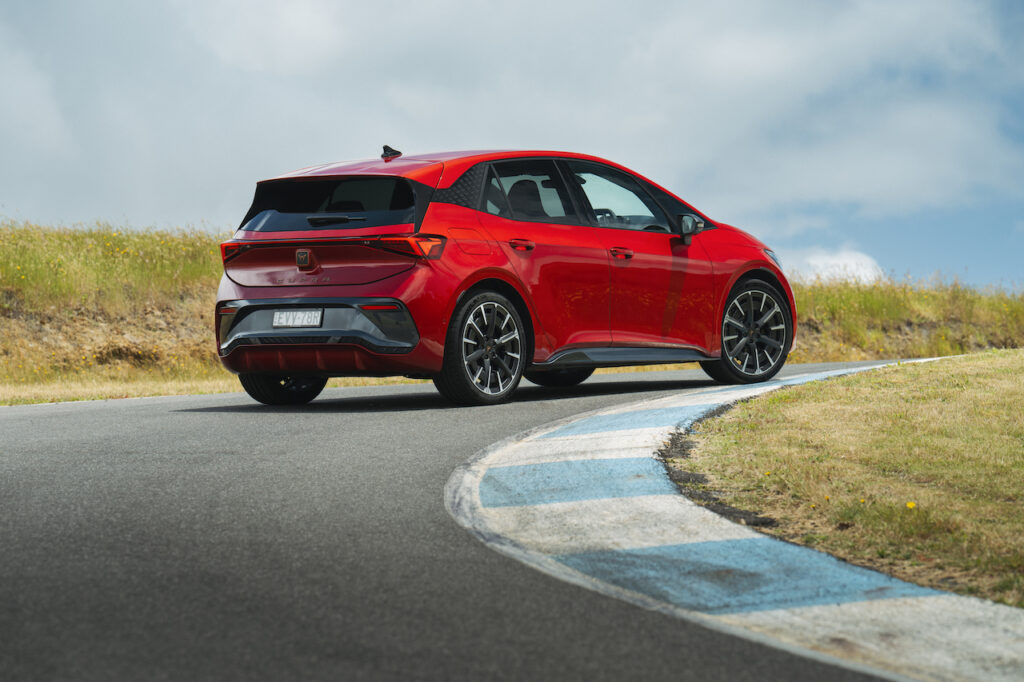 507km: Hyundai Ioniq 5 Dynamiq RWD, $69,900
Has the style, practicality, smarts and excellent charging capabilities, but this cheapest of Ioniq 5s also wins with range, just poking through the 500km barrier.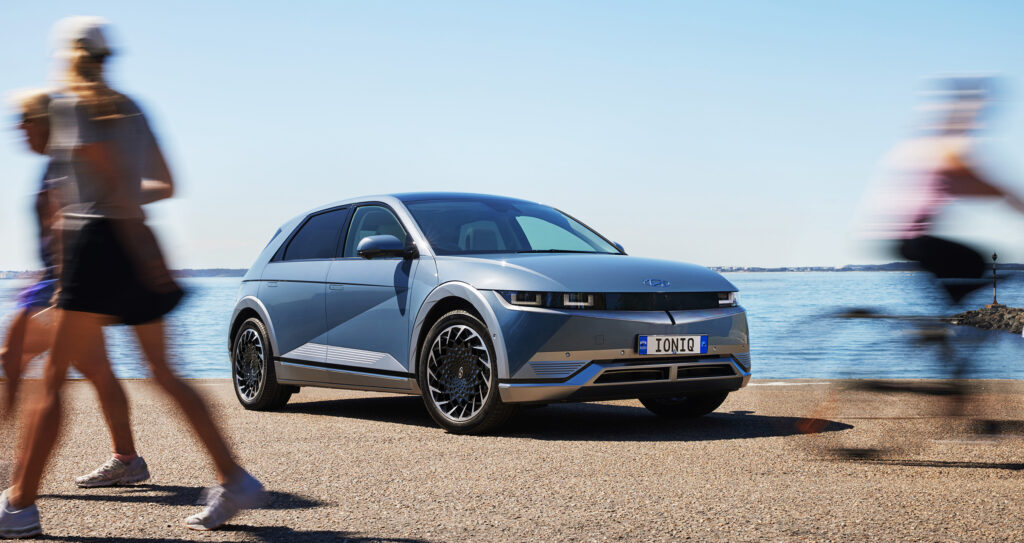 485km: Porsche Taycan GTS, $240,300
Fitted as standard with Porsche's 93.4kWh Performance Battery Plus, this most track-suitable of the sports car brand's EVs, the Taycan GTS, also boasts the longest range.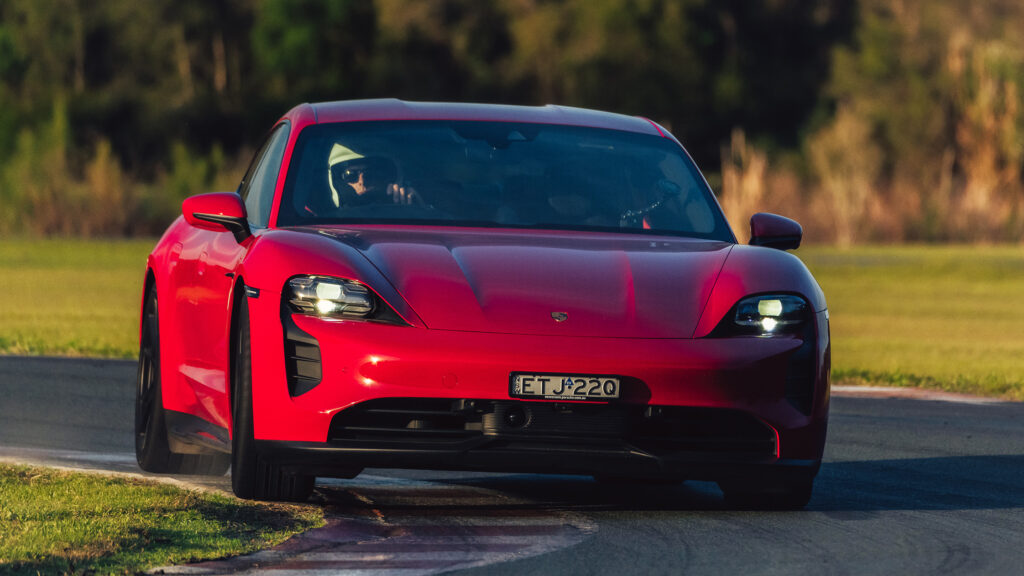 484km: Hyundai Kona Electric Elite Extended Range, $60,500
Cracking little EV, the Kona Electric small SUV can be had with an Extended Range 64kWh battery for a near-500km range – real world testing proved it to be highly accurate too.
472km: Porsche Taycan Turbo Cross Turismo, $283,000
The adventurous Taycan, the Cross Turismo, has SUV-like plastic body add-ons, wagon-esque rear, more cabin space and higher ground clearance, plus 93.4 kWh battery for solid range.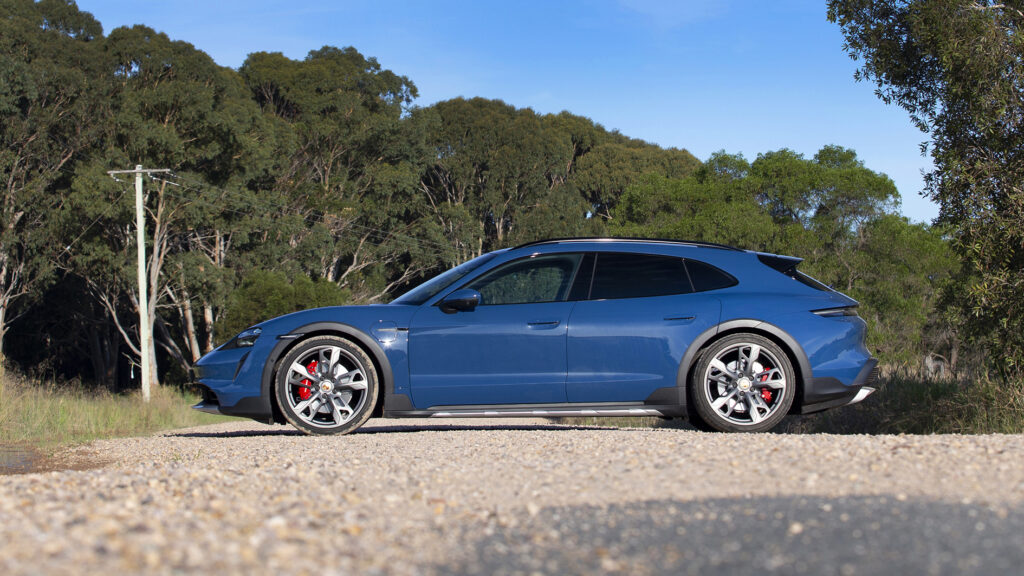 466km: Genesis GV60 AWD, $110,700
Not cheap, but the Genesis GV60 compact SUV with a motor over each axle and 77.4kWh battery is refined, fast, comfortable and laden down with gear.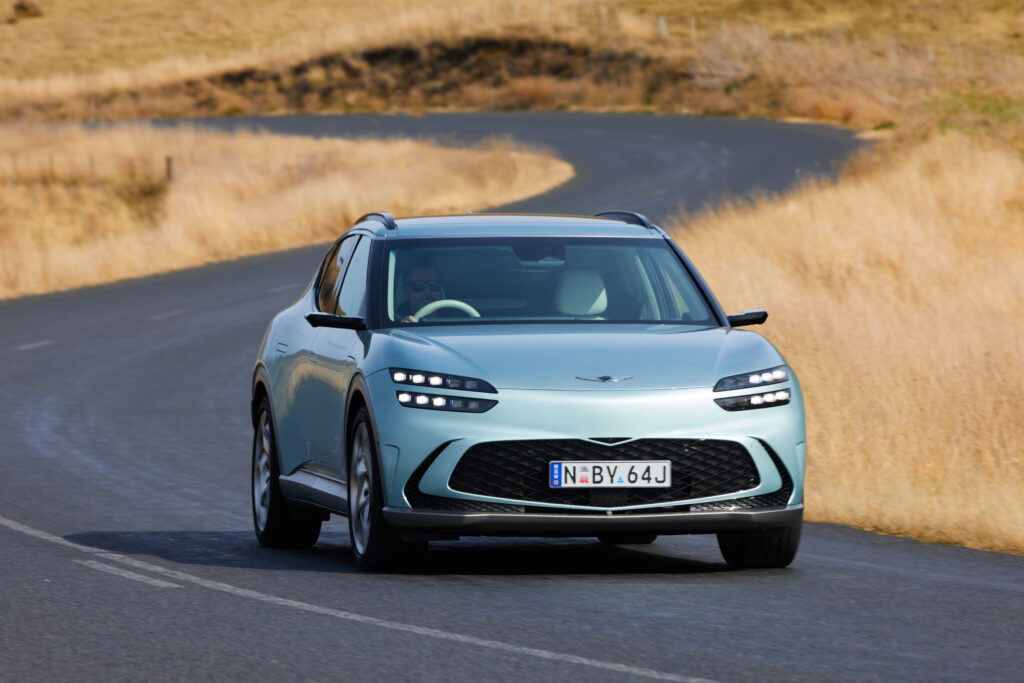 460km: Kia Niro S Electric, $65,300
New-generation Kia Niro is a big improvement over old, and offers decent range for the money thanks to its 64.8kWh battery and single motor over the front wheels.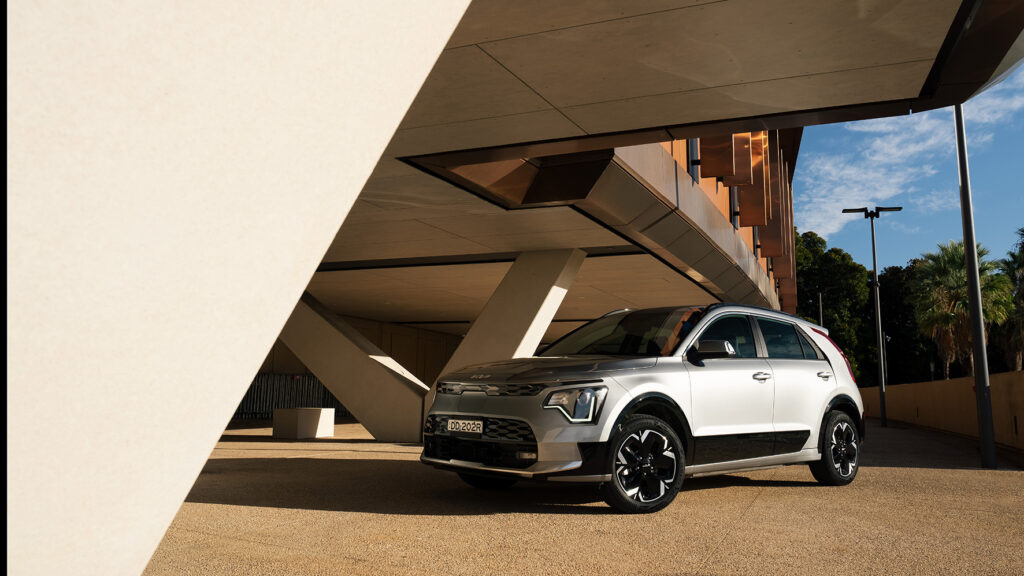 460km: BMW iX3 Electric, $104,900
An X3 mid-size SUV but with an electric heart, the BMW iX3 Electric has family road trip chops thanks to its 460km range, and RWD helps deliver a slick-drive experience for the money.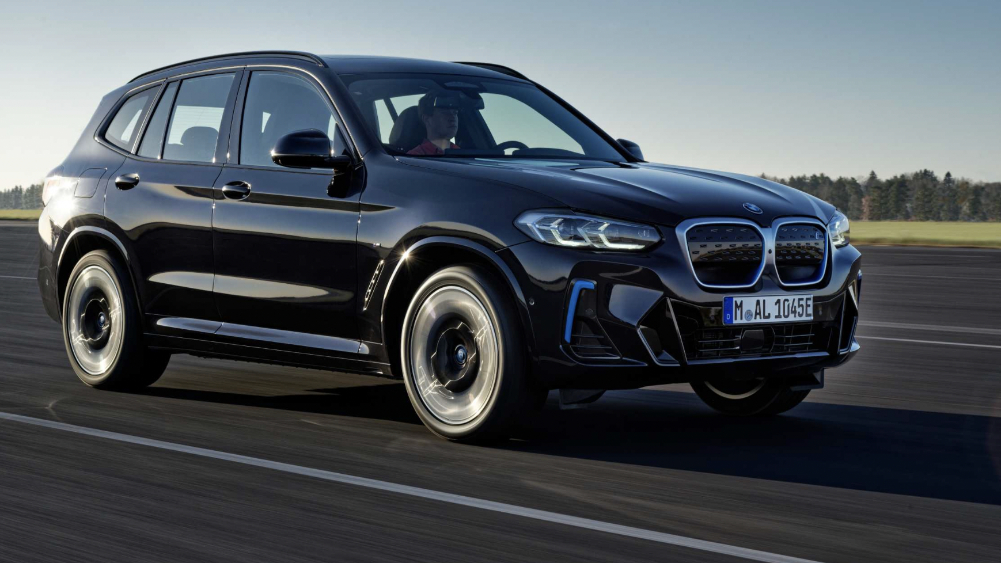 455km: Audi e-tron GT, $248,200
Mega fast, beautiful and expensive, the Audi e-tron GT lives up to its grand tourer name by offering decent range from its 83.7kWh battery.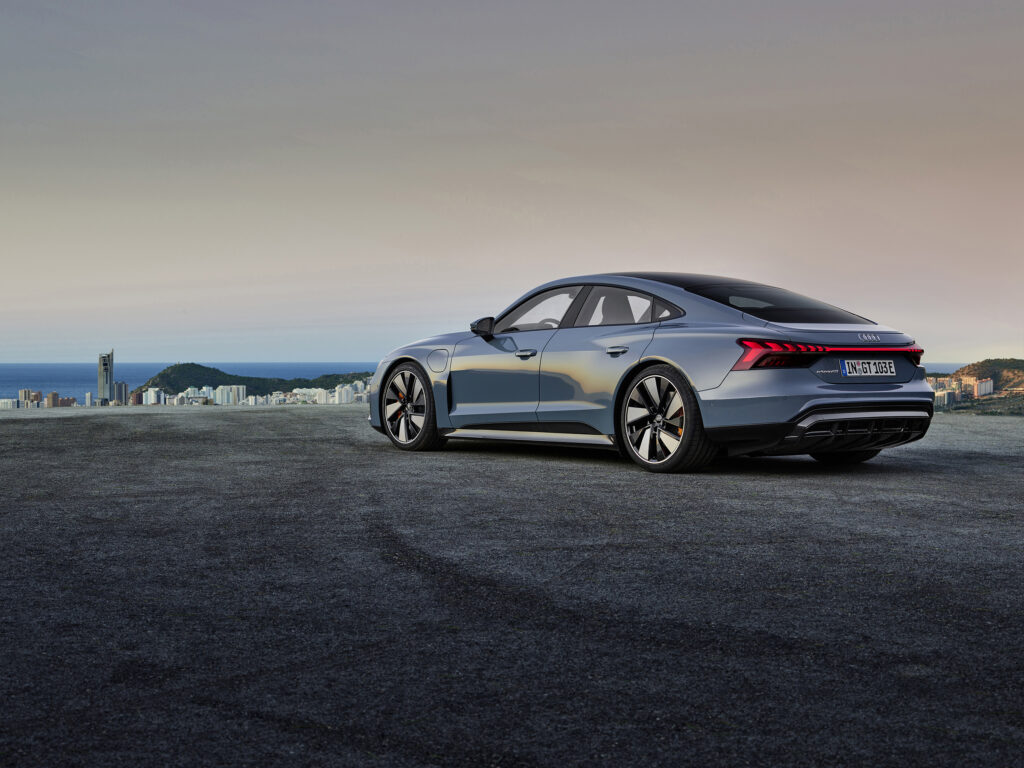 445km: Genesis GV70 Electrified, $127,800
Mid-sized SUV using a 77.4kWh battery pack, the Genesis GV70 Electrified has grace, space and serious pace, plus a decent amount of range between charges.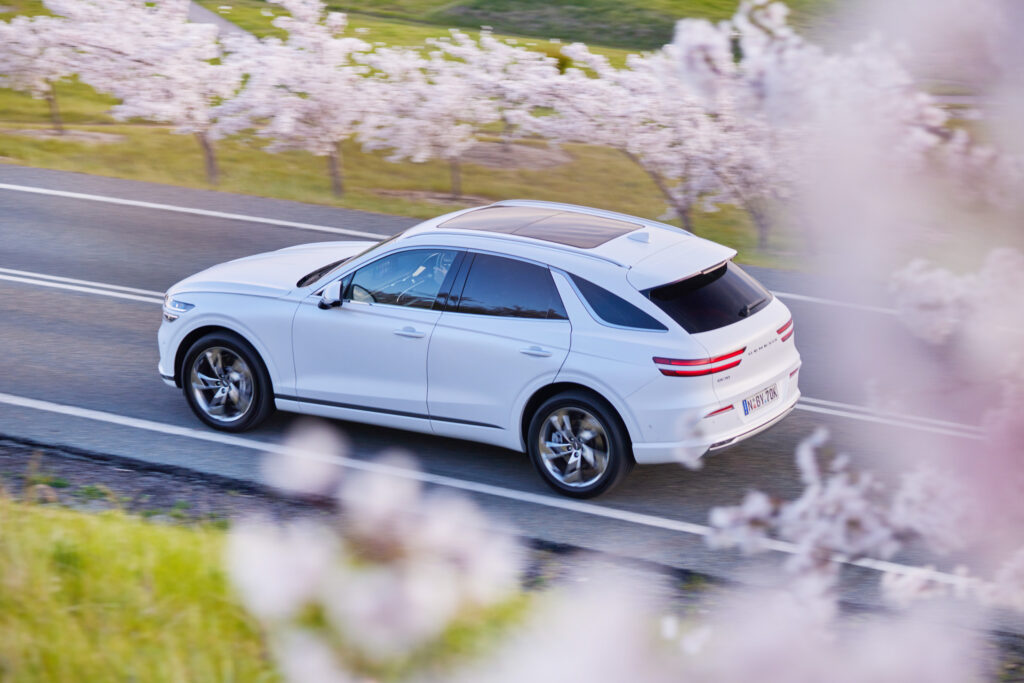 446km: Jaguar I-Pace EV400, $148,800
A car ahead of its time? The Jaguar I-Pace EV still has the power to shock and awe after many years on the market, and its 446km range is no disgrace.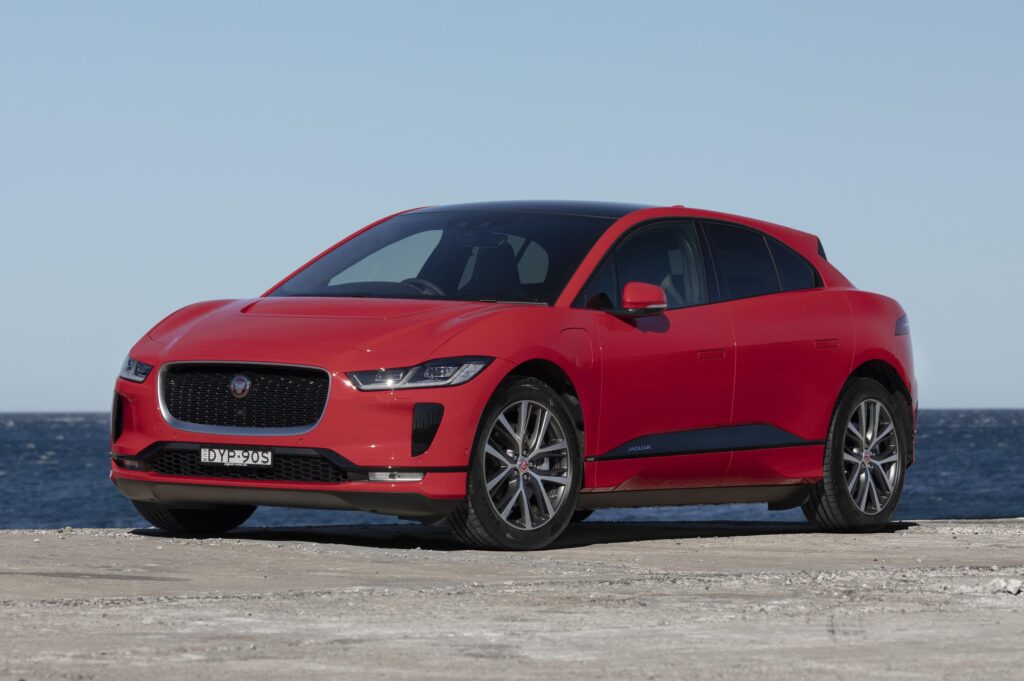 440km: LDV MIFA 9 Mode, $106,000
Niche looks and these Chinese LDV MIFA 9 people-movers aren't cheap, but with seven or eight seats offered and pretty decent range from the 90kWh battery it's an 'interesting' addition to our EV landscape.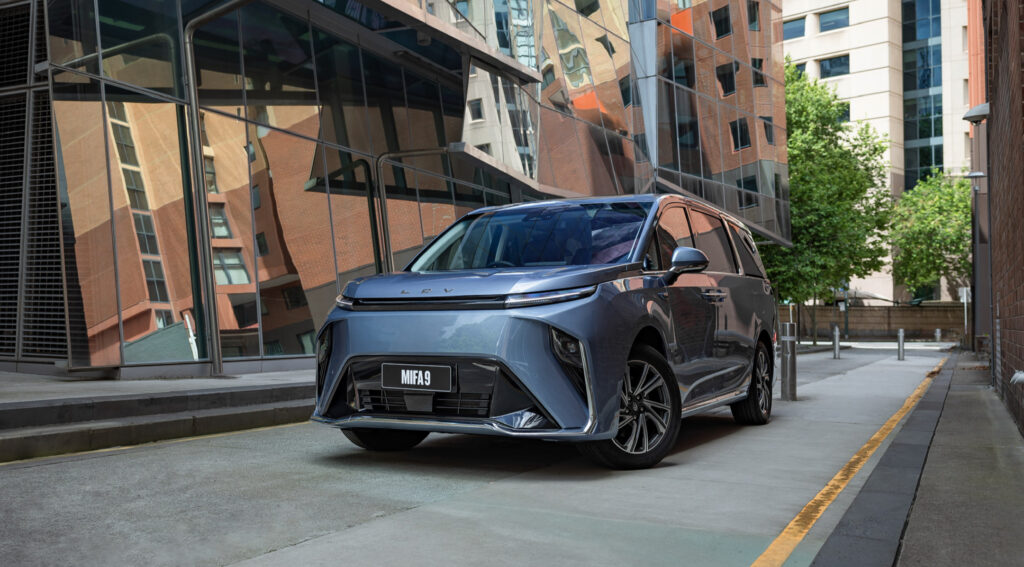 440km: MG ZS EV Long Range, $57,709 drive away (NSW)
You can get a cheaper MG ZS EV, but this Long Range brings a more family-friendly 440km between charges, but pushes it quite close in price to the even rangier Hyundai Kona Electric.
438km: BMW iX1 xDrive30, $84,900
The most affordable EV in BMW's ever-expanding line-up, the iX1 compact SUV dual-motor all-wheel-drive EV has snappy performance and 65kWh battery to bring decent range.
436km: Audi e-tron 55 Wagon/Sportback, $158,400
Stunning looks inside and out, and the quality and comfort of drive give the Audi e-tron 55 Sportback huge appeal. Not cheap, but a 95kWh battery, 446km range and 150kW DC fast charging are wins.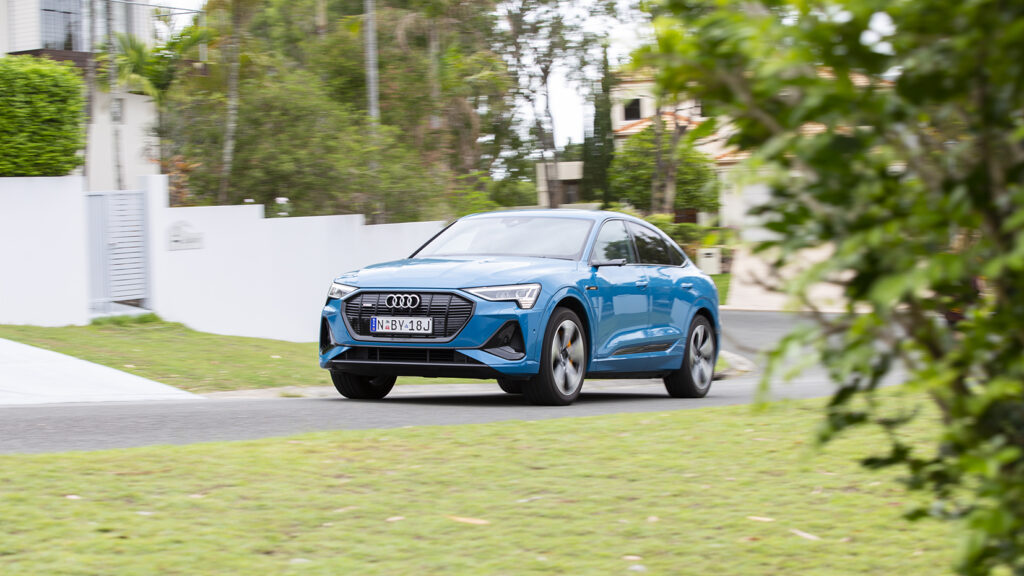 434km: Volvo C40 Recharge Single Motor, $75,990
Front-wheel-drive Volvo C40 Recharge has desirable coupe-like SUV body, classy interior and decent list of equipment. More range than the dual motor C40, but not quite as fun to drive.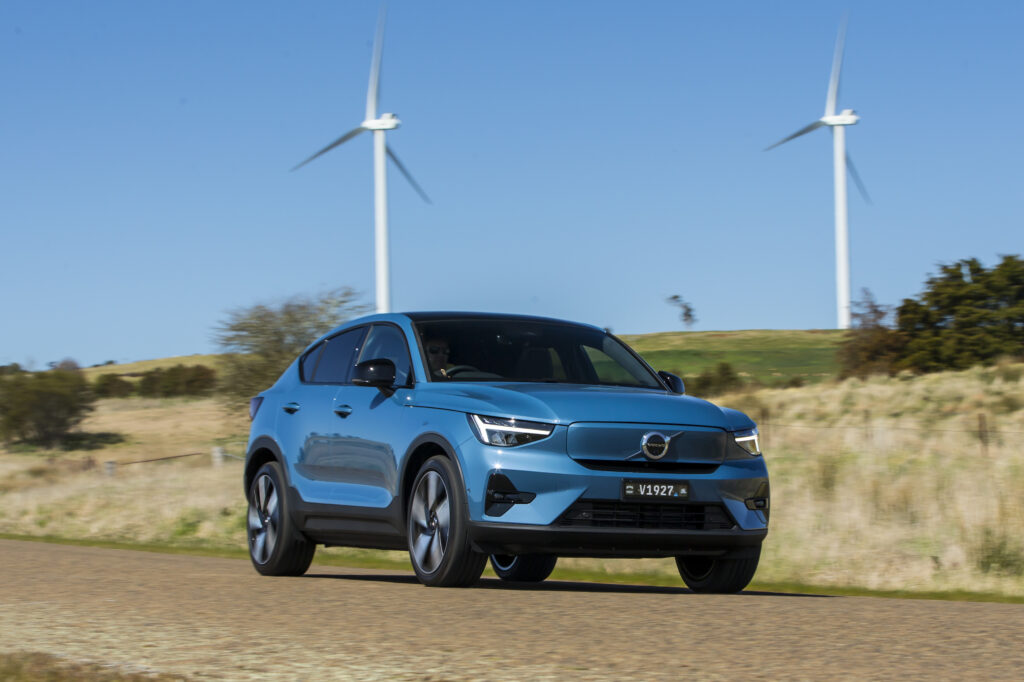 420km: GWM Ora Extended Range, $48,490
The GWM Ora is Australia's cheapest new EV, but offers just 310km range. This Extended Range version adds a 63kWh battery for a more palatable 420km distance between charges.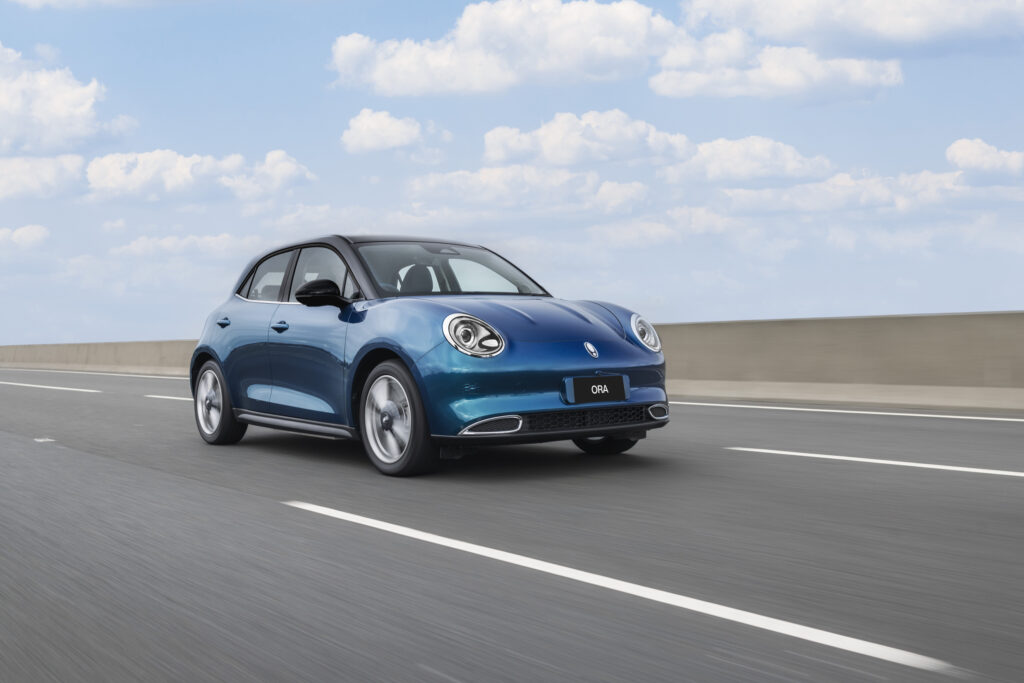 420km: BYD Atto 3 Extended Range, $51,011
Chinese-sourced EV disruptor, the BYD Atto 3 offers "reasonable pricing, reasonable range, reasonable driving," and was 2022's best-selling EV in Australia, behind only the Tesla Model 3 and Model Y.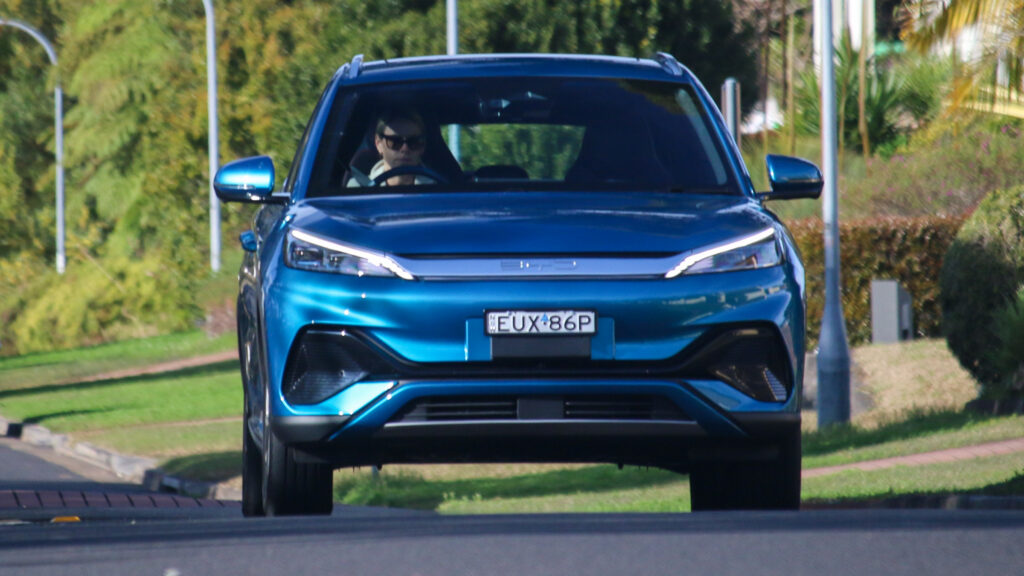 418km: Volvo XC40 Twin Pure Electric, $81,490
Sleek and stylish small SUV, the Volvo XC40 Twin Pure Electric is loaded with gear and packed with pep and performance. Importantly, it also clears 400km range thanks to its 75kWh battery.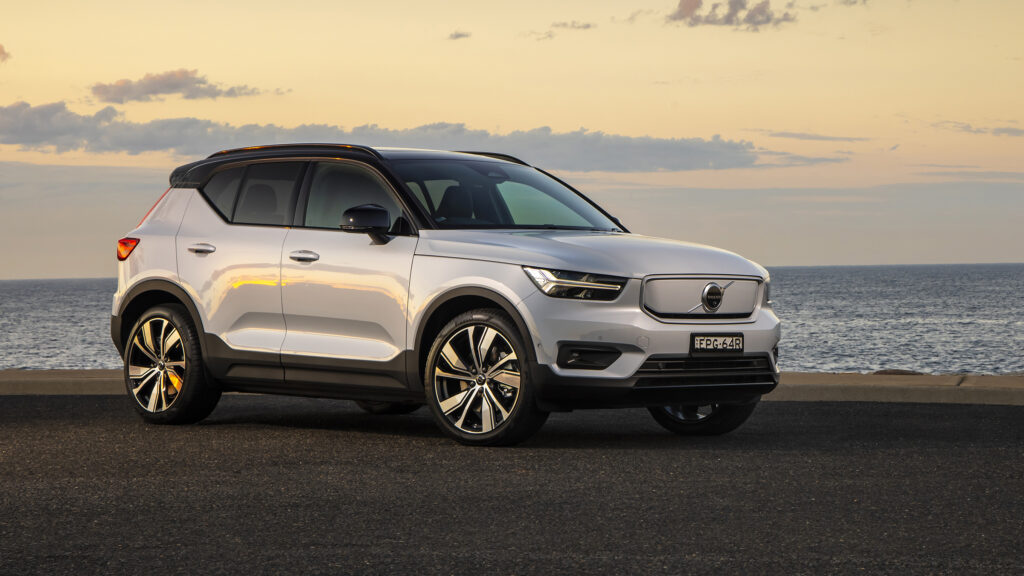 417km: Mercedes-Benz EQC400, $124,300
The EQC medium SUV EV offers a serene drive, there's a lavishly appointed interior and the 80kWh battery ensures a range above the 400km threshold. Launched the German company's new EV-only sub-brand in 2019.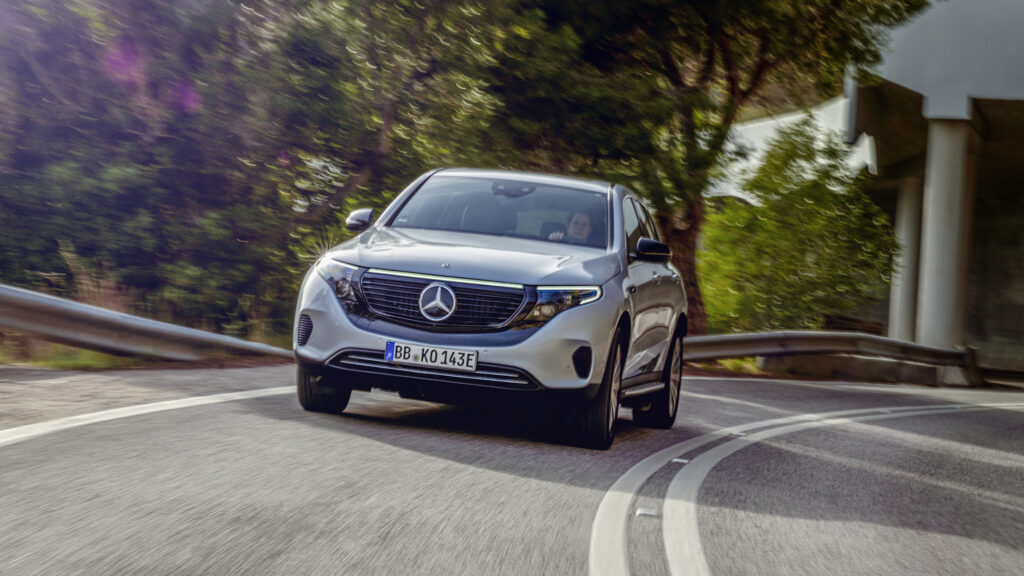 408km: Mercedes-Benz EQA250, $78,513
The electric equivalent of the Mercedes' GLA compact SUV, the EQA250 has a beautiful cabin and offers a decent drive, and its 66.5kWh battery just nudges it over 400km range territory.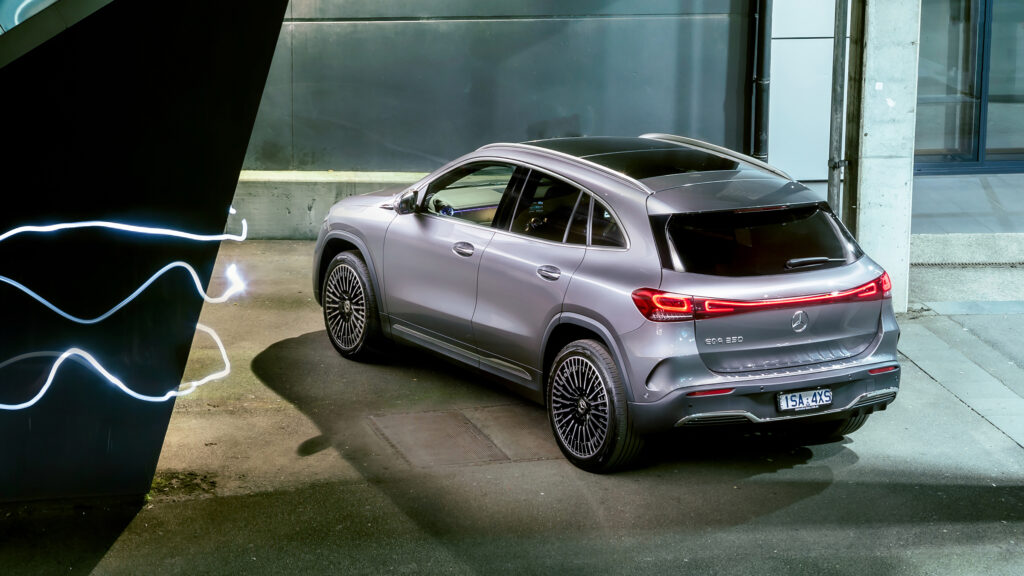 385km: Nissan Leaf e+, $61,490
Nissan's EV trailblazer is showing its age, but in Leaf e+ guise it offers less range anxiety than the 270km available from its normal Leaf stablemate.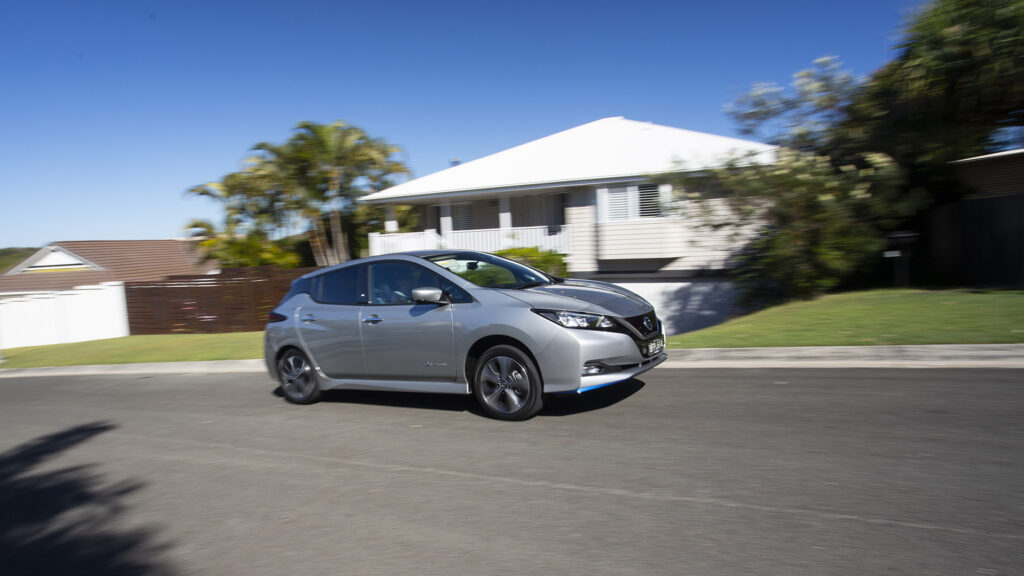 371km: Mercedes-Benx EQB 250, $87,800
For now, Australia's only seven-seat electric SUV. The Mercedes EQB 250's range of 371km should easily cover daily family duties, all in a luxe-filled and spacious prestige cabin.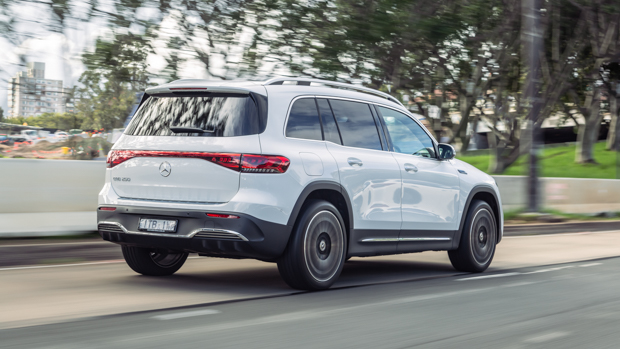 363km: Mercedes-Benz EQV 300, $155,338
Australia's first fully electric luxury people mover with sumptuous seating for seven, but the Benz EQV 300's not one for struggling super-breeders with its $150k+ price. The 363km range means a few recharging stops between Sydney and Melbourne too.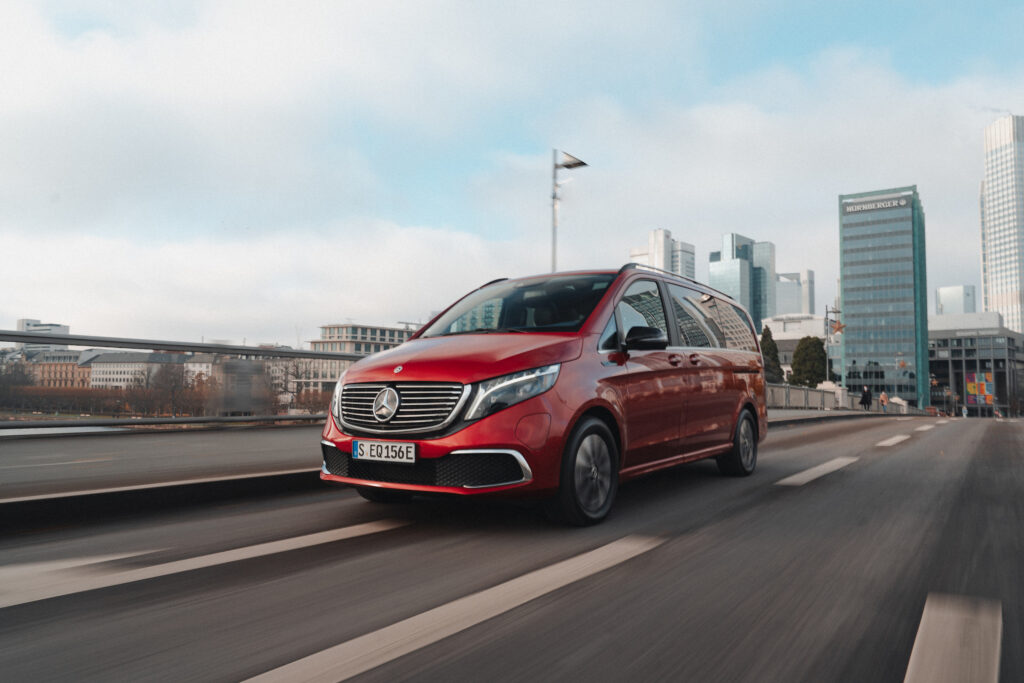 360km: Mercedes-Benz eVito Tourer van, $89,353
No-nonsense mid-size Mercedes-Benz eVito panel van boosts a delivery company's green cred, and its 360km range should suit many businesses needs.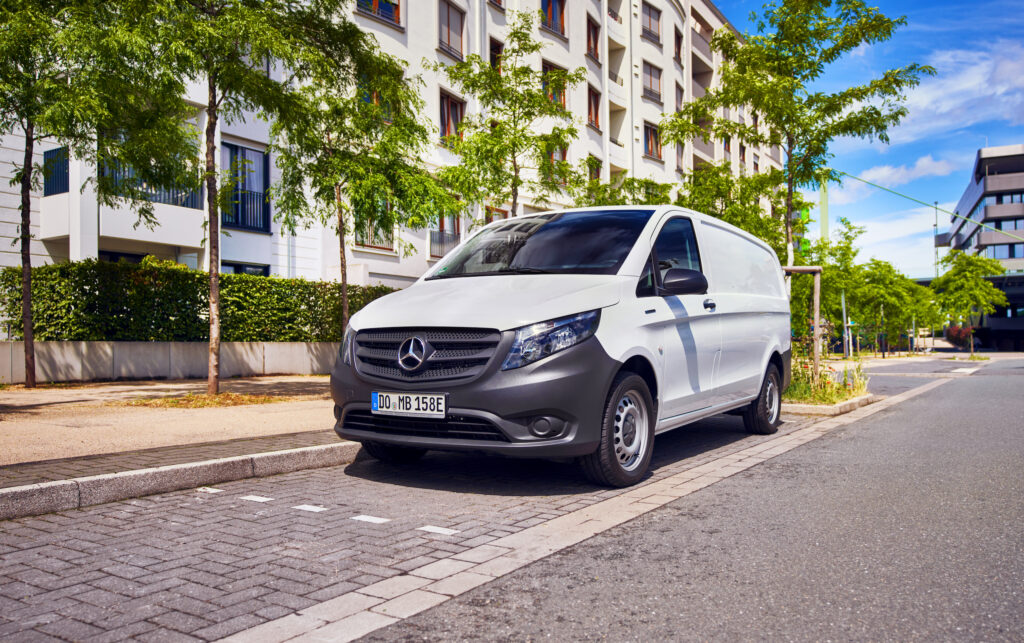 330km: LDV eT60 RWD ute, $92,990
A RWD dual cab ute with no off-road ability, modest tow capacity limit and hefty price. The LDV eT60 may be our market's first full electric ute, but its already not-great 330km range will tumble with load in the back – the choice of virtue-signalling councils, but not private buyers.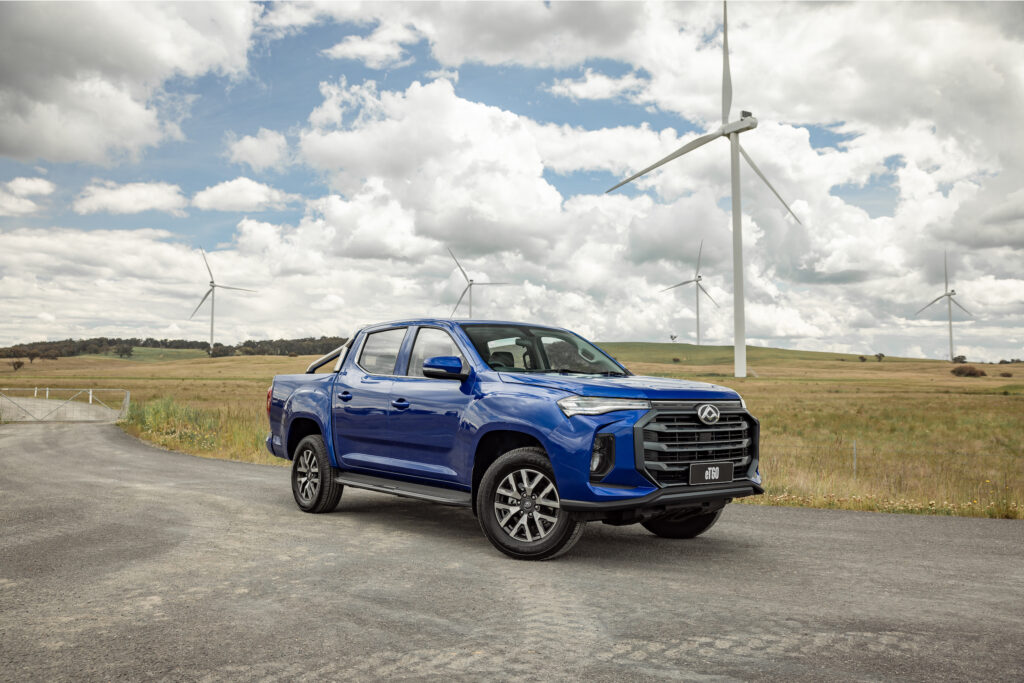 315km: Lexus UX300e Luxury, $74,000
Suffers from being built on an ICE platform, but the first full electric Lexus, the UX300e, is a lovely urban small SUV, although its 315km range is below par against luxury rivals.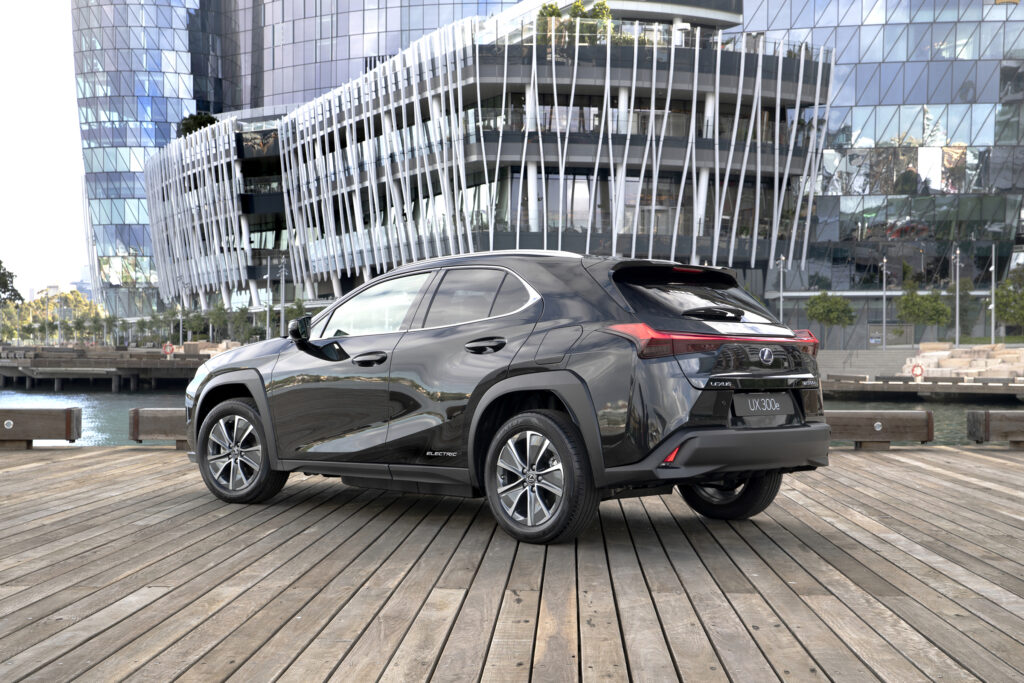 311km: Fiat 500e La Prima, $52,500
Cute as a button and with ample range for city life, the Fiat 500e is decent value if you can live with its diminutive dimensions. Its 42kWh battery can be DC fast charged from zero to 80 per cent in a grab-an-espresso suitable 35 minutes.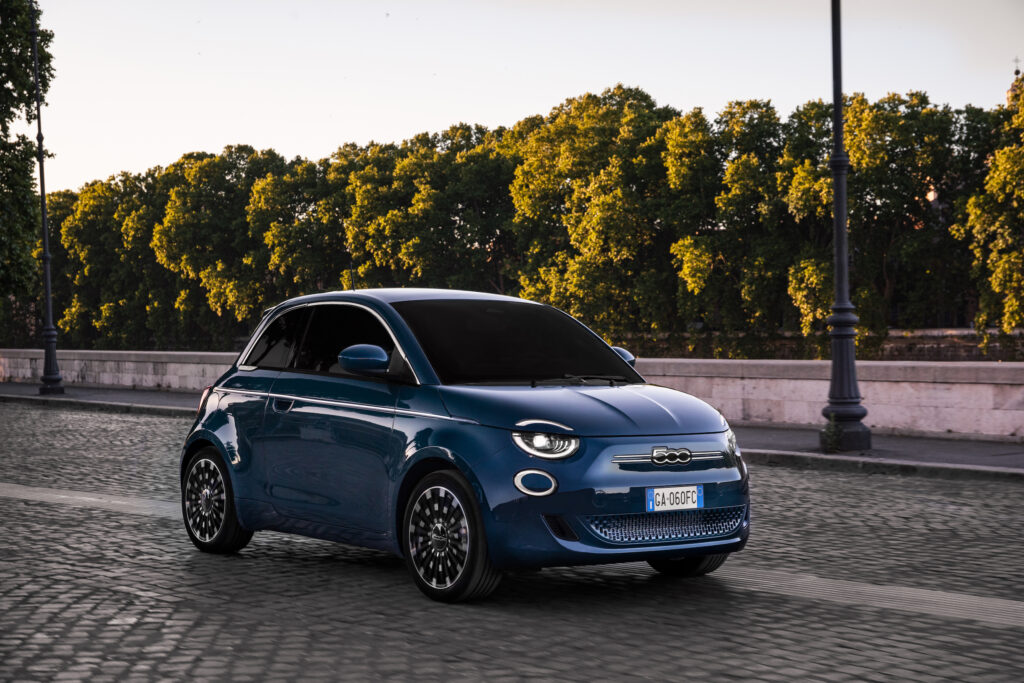 280km: LDV eDeliver 9 Mid Roof Van, $116,537
Makes sense range-wise for urban deliveries where more than 200km will rarely be covered, but the LDV eDeliver is pricey and no use for those longer distances.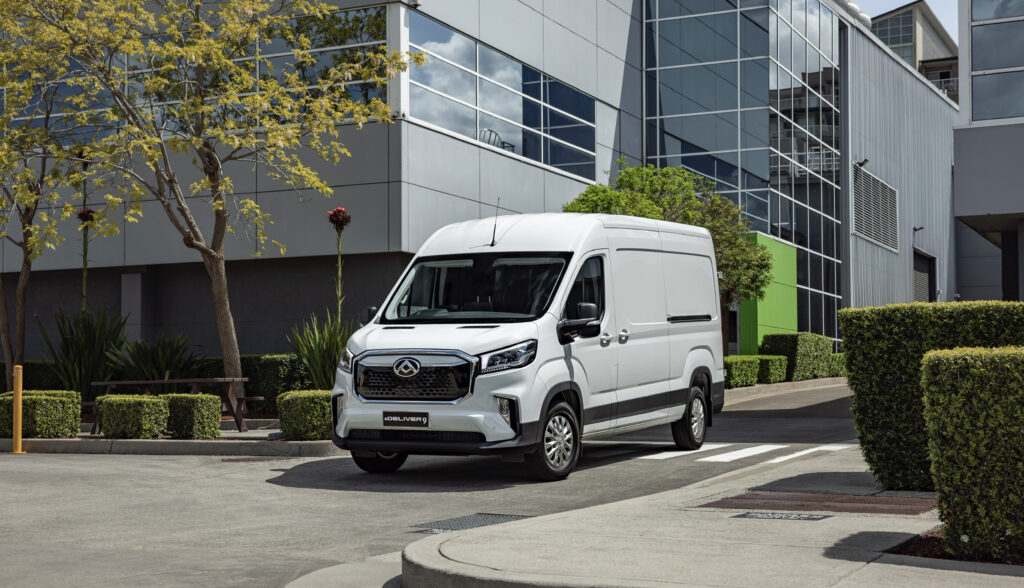 233km: Mini Electric Hatch SE Classic, $55,650
Fun little electric city car, but you'll not want to stray too far from the urban confines in the Mini Electric Hatch as there's just over 200km range to play with.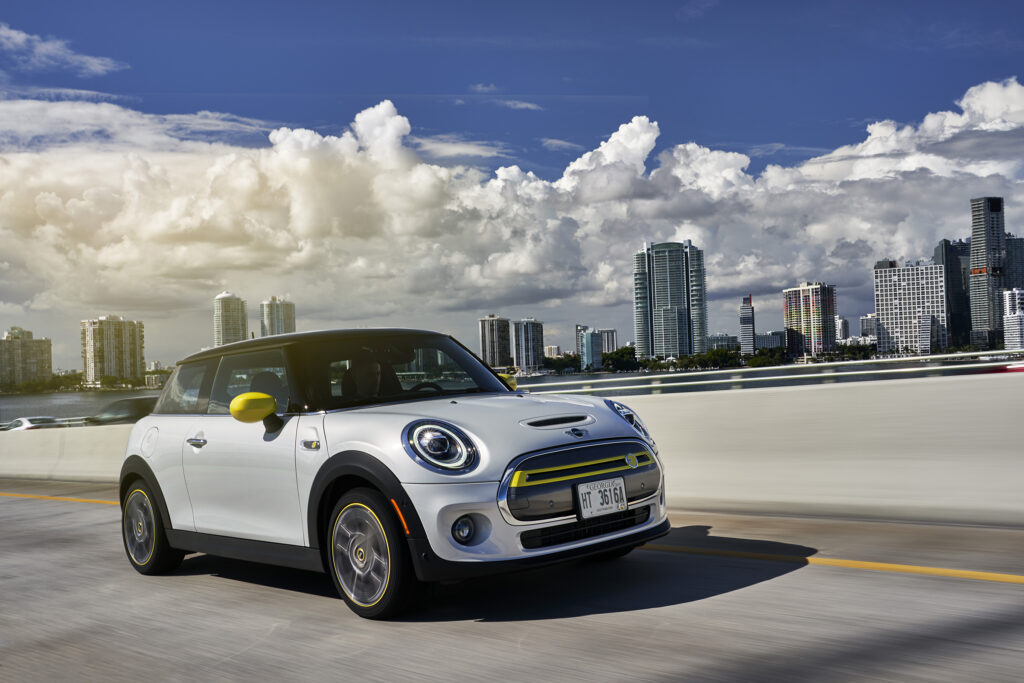 200km: Mazda MX-30 E35 Astina Electric, $65,610
Those prone to range anxiety need not apply. The Mazda MX-30 E35 Electric has some funky features and a cool cabin, but the world doesn't appear ready for an EV with a range of just 200km, and certainly not for over $60,000.