Why buying a Kia EV6 or Kia EV9 is about to get easier: Australian production opens up to help chase down the Tesla Model Y and Model 3
Kia says it has secured enough examples of its new EV9 three-row electric SUV and popular EV6 to minimise wait times, with the brand suggesting it has learned from the EV6 launch to expect demand, and lots of it.
The EV6 attracted in excess of 20,000 expressions of interest ahead of its launch, and the EV9 some 7000. Though Kia is yet to confirm pricing and specification details for the electric SUV, which will likely drive further demand.
Expressions of interest don't equate to firm orders — no money changes hands, for example — but expect queues to still form, but the brand says it isn't expecting the up-to-12-month wait times that hung over the EV6.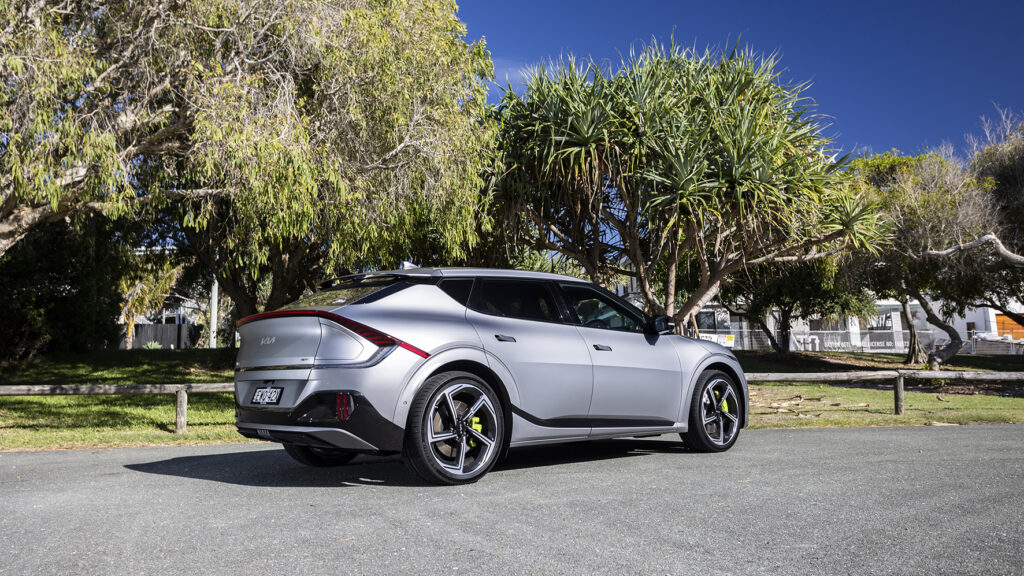 In fact, Kia says production of its first sub-branded EV is finally starting to free up, with the brand predicting wait times to fall to between eight and 12 weeks between now and the end of the year.
"The exciting news on EV6 is, and it's a weekly thing, but it looks like we've had some wins from a supply standpoint," says Kia Australia's MD of marketing, Dean Norbiato.
"We expect the back end of this year to have the best level of supply we've ever had."
READ MORE: New Toyota Prado revealed; one step closer to becoming an electric vehicle
READ MORE: Toyota LandCruiser 300-Series: Diesel now, but electrification coming
READ MORE: Electromod 40-Series Toyota LandCruiser goes wild
Kia was able to only secure some 500 examples of the Kia EV6 when that vehicle launched in Australia, causing a supply and demand imbalance that sparked lengthy waits.
But that pendulum has now begun to swing the other way.
"Instead of what may have been in the past a six to 12-month wait, it's probably only a two to three-month wait now," says Kia Australia's GM of product planning, Roland Rivero.
Kia has secured around 100 units per month of the EV9, or roughly 1200 over its first year on sale, with the big EV due to arrive from October.
There is a long-range 99.8 kWh AWD and standard-range 76.1 kWh RWD option, with Kia targeting a sub-$100k starting price.