Forget Tesla! Polestar targets BMW and Mercedes-Benz as it hikes prices and aims upmarket in Australia with Polestar 3 and Polestar 4 SUVs, the Polestar 5 and the Polestar 6
The Australian arm of the Swedish-Chinese electric car-maker Polestar has turned its back on Tesla as a rival, saying it won't get into a discounting and pricing war with the EV market dominator.
Instead Polestar has revealed its goal to head upmarket and match the sales of traditional local luxury leaders BMW and Mercedes-Benz in as little as five years.
That is despite the brand debuting back in late 2021 with the Chinese-built Polestar 2 sportback in Australia at the same price as the immensely popular Model 3.
READ MORE: Tesla Model Y and BYD Atto 3 lead the way as Chinese-built electric vehicle sales soar
READ MORE: Complete guide to rebates, discounts and incentives when buying an EV in Australia
READ MORE: The electric year ahead: Every EV coming to Australia in 2023
It was a move that prompted plenty of comparison shopping and testing at the time including by EV Central.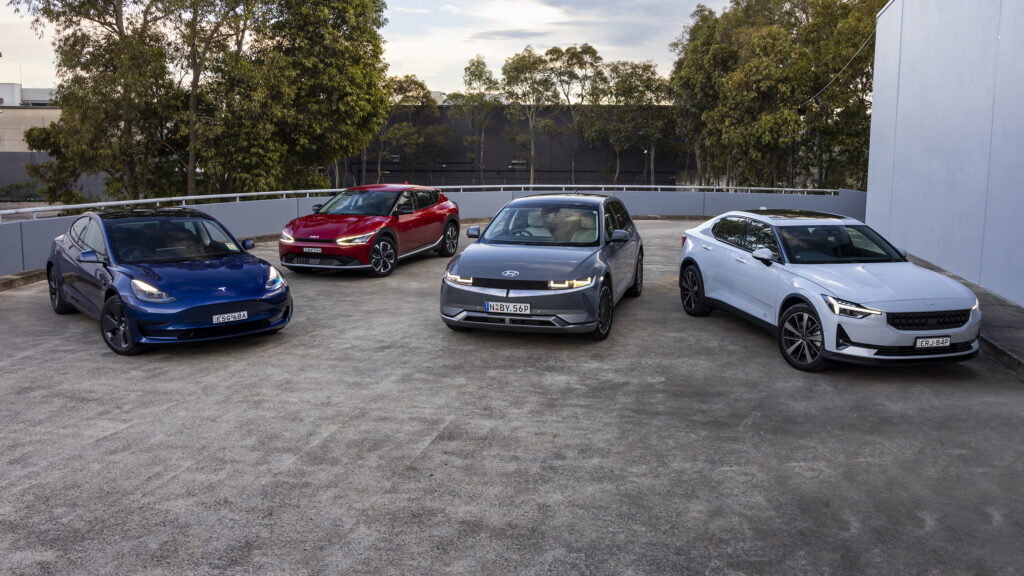 But at this week's media launch of the upgraded 2024 Polestar 2 range – which now starts $10,000 above the Model 3 at $67,400 plus on-road costs – Polestar Automotive Australia. managing director Samantha Johnson was unconcerned about the sales advantage handed to Tesla.
In recent times Tesla has cut rather than increased pricing and harbours ambitions to introduce cheaper EV model lines.
"We are not looking in the mass market," insisted Johnson. "We are not looking to have higher volume and lower pricing.
"We have no interest in getting into volume price wars or volume at any cost. We are going in a very different direction to the volume brands."
Johnson's statements reflect the upcoming new models from the brand including the 2024 Polestar 3 and Polestar 4 SUVs, the 2025 Polestar 5 GT and the 2026 Polestar 6 sports car.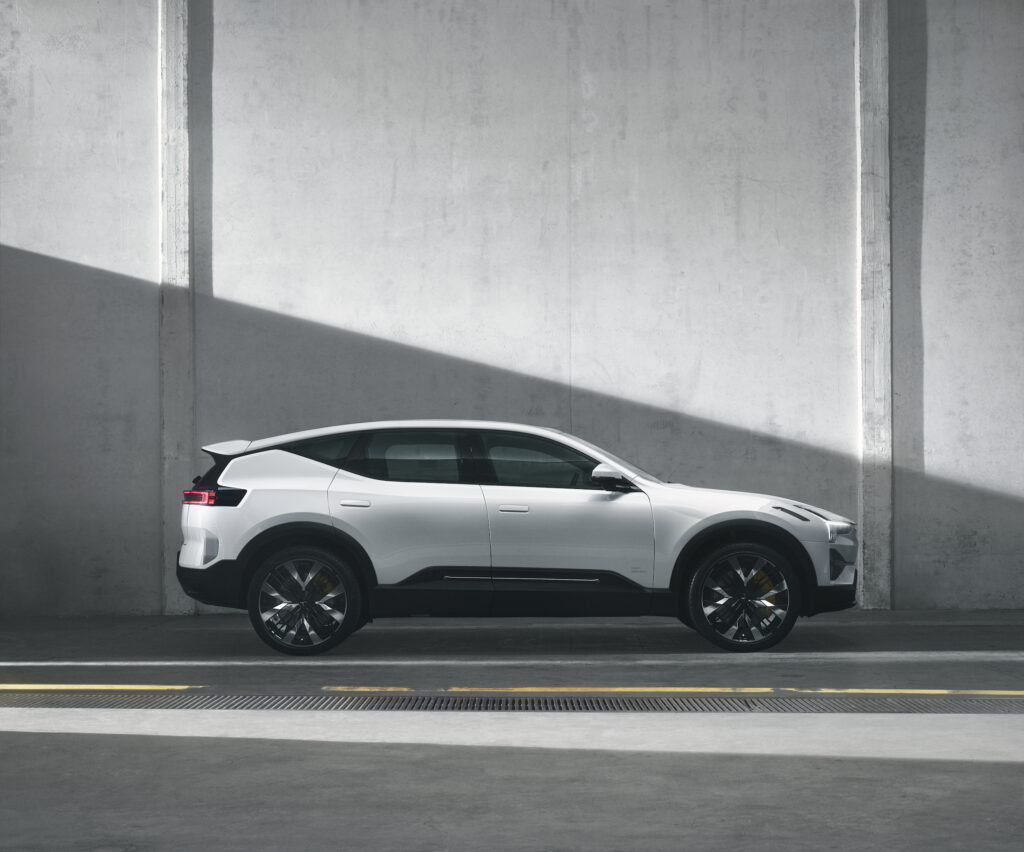 All will be substantially more expensive than the Polestar 2.
The Polestar 3 will arrive mid-2024 priced from more than $130,000. The Polestar 4 is due late in the third quarter of 2024 and will likely kick off around $100,000.
"With Polestar 3 and 4 coming onboard we are looking to go further up into the luxury area of the market.
"Our vehicles will improve in quality and performance and our prices will match what that quality is."
Since launch Polestar's sales growth with a single model has been substantial. It is set to approximately double sales to around 3000 in 2023.
According to official VFACTS sales figures for the year to date to the end of July, Polestar is the 10th most popular premium brand outright and the fifth most popular when only EV sales are taken into account.
Tesla tops both counts despite Johnson's depiction of it as a mass market brand.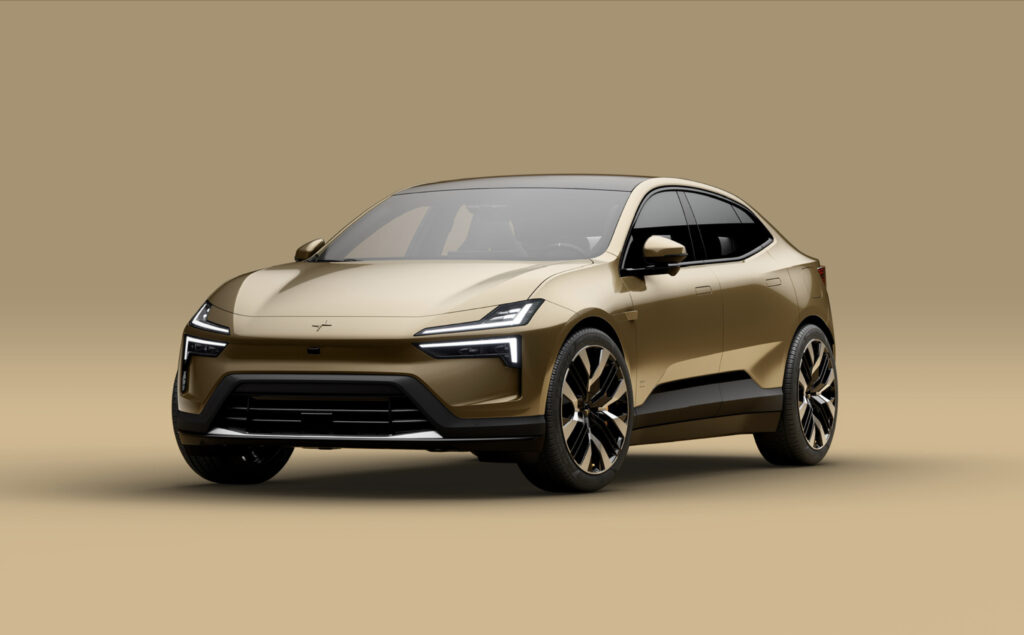 With 1453 sales so far in 2023, the Polestar 2 is the fourth most popular premium SUV behind the Tesla Model Y (17,332 sales), Tesla Model 3 (12,179) and Volvo XC40 (1663).
That tally means Polestar has sold only a 10th as many vehicles in Australia as its intended rivals BMW and Benz so far in 2023.
But Johnson is confident that's a bridgeable gap as the Polestar range grows.
"When we have got all our product range in the market and we are providing that excellent customer experience – our brand growth is growing faster than some other brands that are already established in the market – I can see us getting right up there with the Mercedes, BMWs and Audis," she said.
"I couldn't say [when]. Everything moves at a different pace these days. Traditionally it might take 10 years but it might take five years now. Who knows.
"Every brand has a life cycle," she added. "They are popular for a period of time and then they move. Something new comes in and you see that with Tesla and others when they have come in. The world changes very fast these days."