Take that Hyundai Ioniq 5 N! MG4 EX4 is a hyper electric hot hatch with attitude
Now this is the MG4 we all really want!
It's called the MG4 EX4 and it's an electric hyper hatch rolled out at the 2023 Goodwood Festival of Speed.
That's the same petrol-head pow-wow in the English countryside where the Hyundai Ioniq 5 N also made its world debut.
READ MORE: Tesla Model Y Performance vs Kia EV6 GT
READ MORE: Hyundai Ioniq 5 N driven. Is this the makings of an EV masterpiece?
Sadly, unlike the 478kW Hyundai BEV blaster, the MG4 EX4 is not as yet slated for production. But it is an exciting indication of what MG could do if it decides to have a high-performance division like Hyundai N.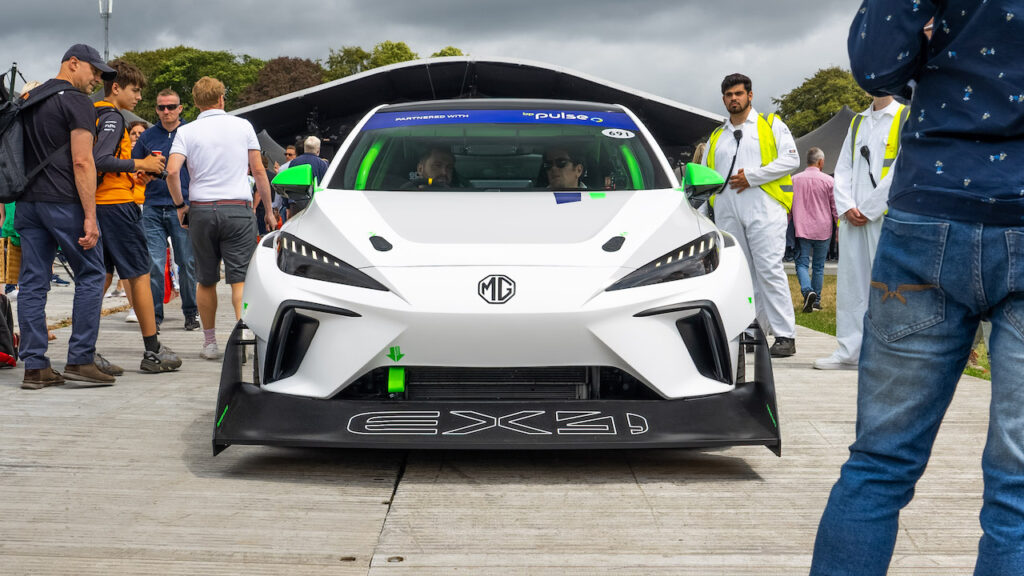 The EX4 is a tribute to the Metro 6R4 world rally championship racer of the 1980s (when MG was British rather than Chinese-owned).
But while the 6R4 had V6 petrol power the EX4 is powered by a dual motor all-wheel drive system taken from the MG4 XPower that goes on-sale in Australia later this year.
But first, the mainstream MG4 range will launch here in August, including the sub-$40,000 MG4 Excite.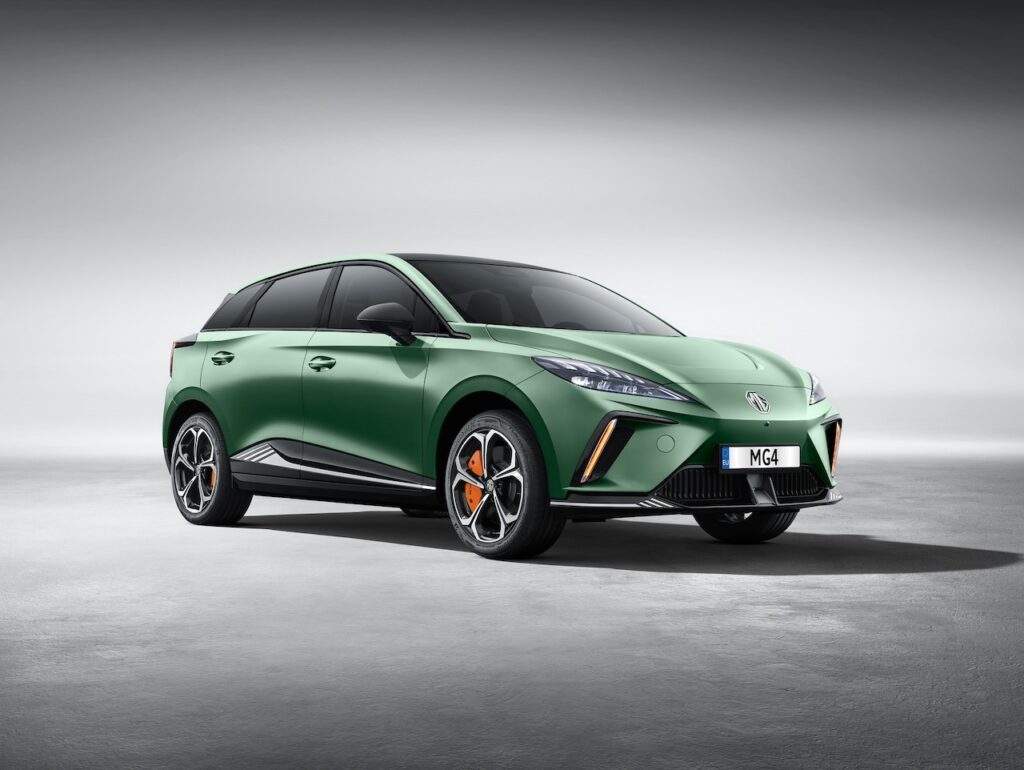 The EX4 makes the same 320kW/600Nm as the MG4 XPower and completes the 0-100km/h sprint in the same 3.8 seconds.
But it is festooned with aero aids including a large rear spoiler and front spoiler, as well as jutting box wheel arches.
Meanwhile, MG also showed off the electric Cyberster two-seat sportscar at Goodwood, which it has confirmed is due in Australia in 2024.