Hertz goes big on EVs, now with 100 Polestar 2s in Australian rental fleet
Hertz is planning to lead the charge with electric rental cars in Australia – and it's taken the next step with a batch of Polestar 2 EVs.
The rental car giant has added 100 Polestars to its Australian fleet as part of a broader long-term vision to eventually switch its fleet to all-electric.
The company will initially position the Polestars at capital city airports as well as additional locations such as Launceston.
"We've gone in early on EVs as a company and we want to be famous for that and lead the charge," says Eoin Macneill, vice president of Hertz APAC.
READ MORE: Polestar 2 Long Range Single Motor long term test
READ MORE: The death of the new-car deal: Why you won't get a discount on your next EV
"We've landed 100 Polestars and we've got plans to add hundreds more."
There will be a mix of single-motor front-wheel drive and dual-motor all-wheel drive Polestars, although renters will not be able to select which one they drive.
Hertz also has some Tesla Model 3s in Australia as part of a global deal to take 100,000 vehicles from the current EV leader. Its local Polestar acquisition is part of a deal to buy 65,000 2s around the world.
EVs to change the rental car model
Macneill says EVs will evolve the business model for Hertz moving forward.
As well as lowering the costs of refuelling and servicing, there's less time in shuffling cars around due to their simpler operation and the relative ease of recharging.
But there are challenges, including getting enough electricity to an expanding EV fleet.
"We need to do some work with our landlords in airports so we can charge those cars," says Macneill, adding that most charging is likely to be done by 22kW AC chargers, with occasional faster DC chargers at some locations.
Places such as Norway already have extensive airport EV charging stations to cater for vast electric car fleets.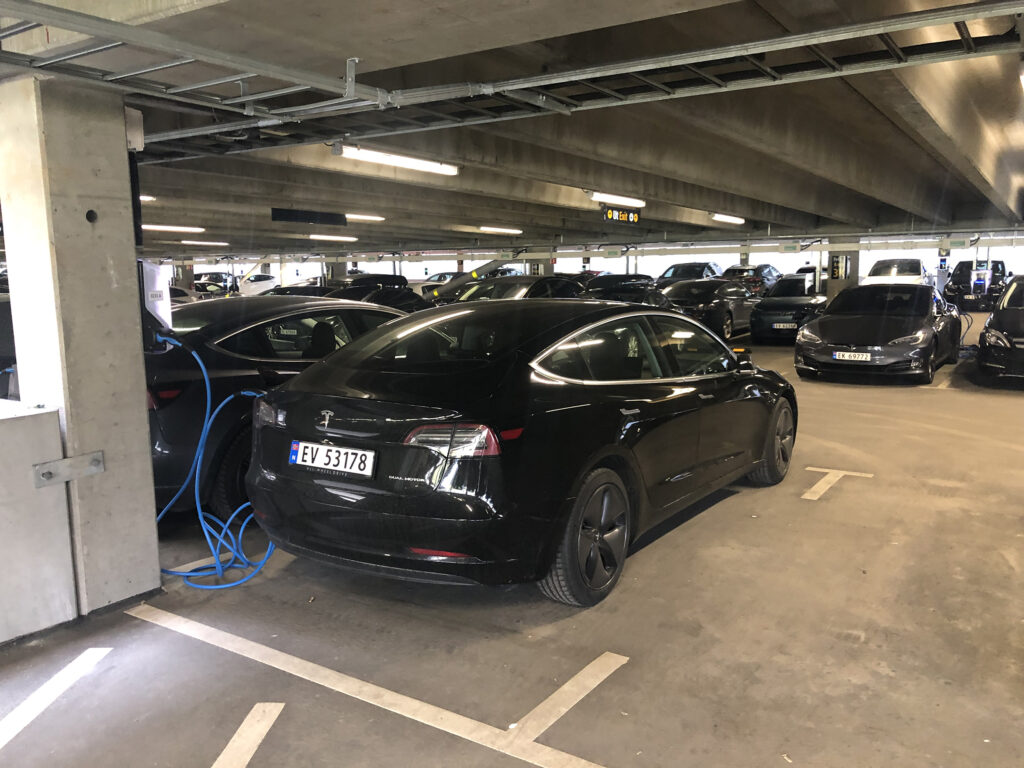 He's also calling on governments to fast track the rollout of public fast chargers to reduce the dreaded range anxiety.
"The customer is going to want to have out in the wild EV charging networks that are pervasive enough to make the charging range not become an anxiety thing once it's mainstream."
More money in EVs
Electric cars are more expensive to buy than petrol-powered alternatives, but there are big benefits in lower running costs.
That's something Macneill believes will make them an attractive proposition for Hertz, which runs 40,000 vehicles in Australia and has vast maintenance facilities and complex logistics for refuelling vehicles.
"The maintenance is going to be a lot less than with an ICE," he says. "That will give us an opportunity to monetise the vehicle the longer and depreciate it over a longer period, which is good for us as an asset.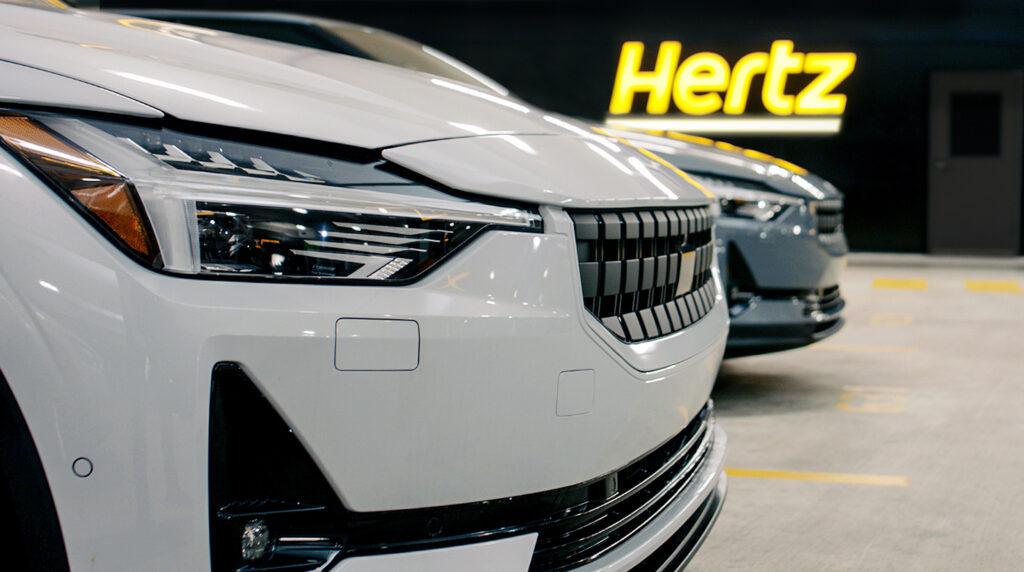 The lower cost of running an EV will also make EVs more appealing to renters, too, says Macneill.
"That's part of the attraction we think EVs will have … the cost of 400 kays worth of fuel versus kilowatt-hours is going to be a definite savings."
No shortage of EV rental demand
Hertz believes EVs will be an instant hit – and quickly get more popular.
Macneill says the rush to hire an EV will be driven by various factors, which could change over time.
Early on Hertz thinks it will be driven by curiousity, but that before long there will be demand from corporate renters looking to green their environmental footprint and lower the CO2 emissions of their business travel. EV drivers may also want to choose an EV when they travel for pleasure.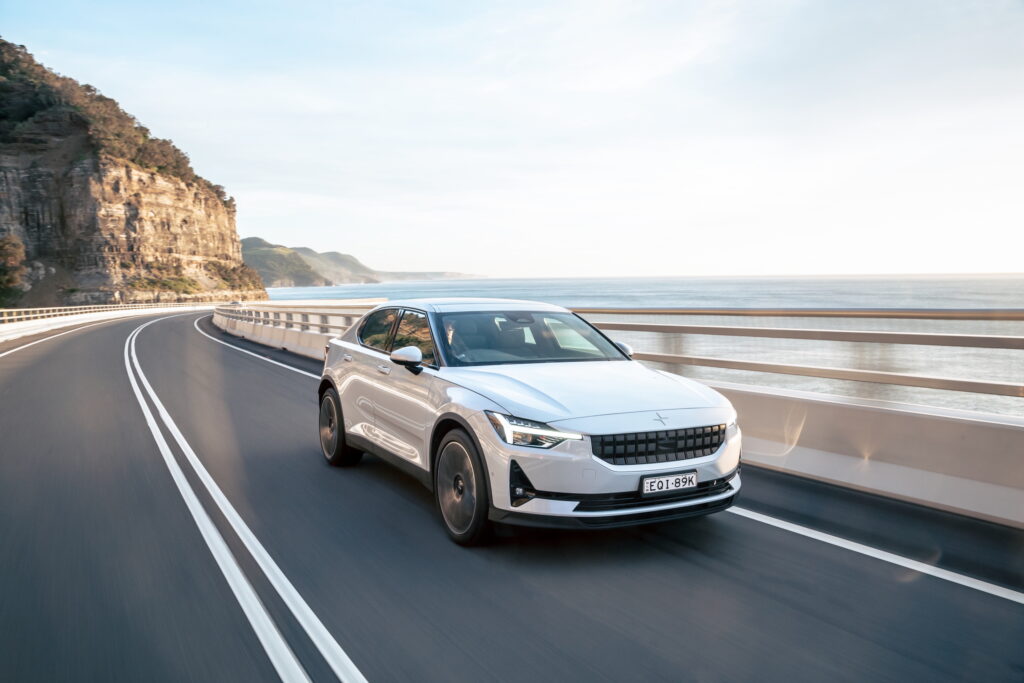 "The second phase will be 'I've got one or I want to have a sustainable trip on my holiday or my business wants to reduce its footprint and will recommend EVs to use an EV'," says Macneill.
"Then we think it will end up in mainstream where the carpark in Australia … will then dictate demand, as it has with SUVs as other vehicles that we've put on over the years."
How rental cars could create cheaper EVs
All rental cars eventually hit the used car market – and they usually get there a lot quicker than cars purchased by other fleets and private buyers.
"We'll be quick to the used car market … quicker than a normal private or commercial customer," says Macneill.
READ MORE: How much does an EV cost to own in Australia? And which is the cheapest? Complete guide to the price of buying and running an electric car
"You don't have a five or six year delay to a used vehicle."
The result could be more affordable near-new EVs, according to Macneill.
"That'll help people find a vehicle at a price point that we believe will make it even more attractive."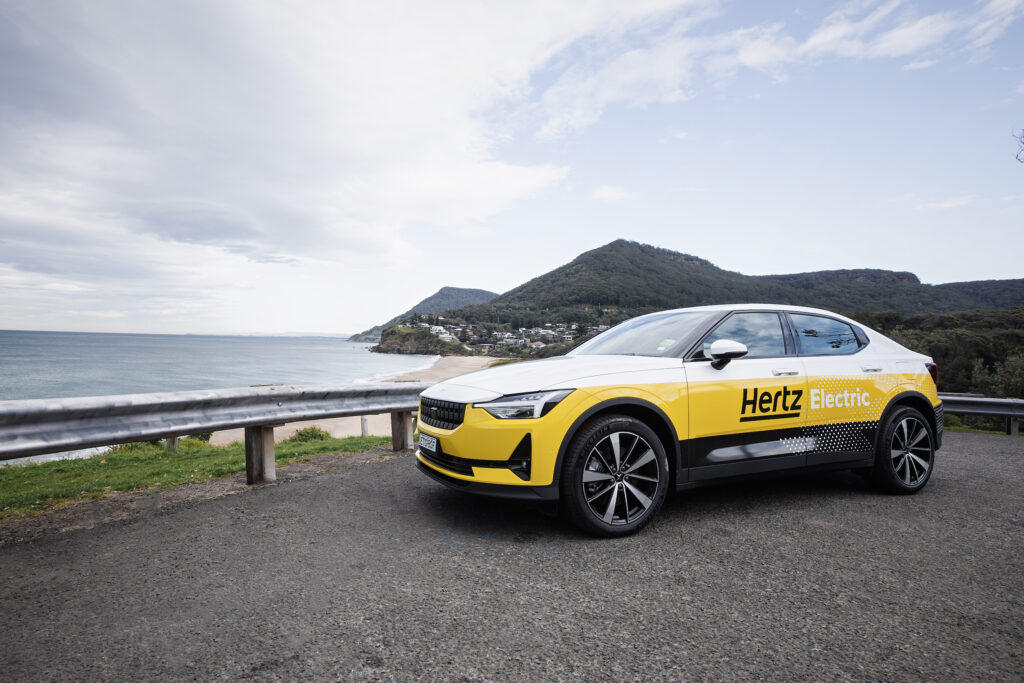 That said, he believes age will be a bigger determinant of the value of a used EV rather than how far it has driven – which is very different to the experience of ICE vehicles.
Macneill puts it down to the simplicity of an EV, which has less to go wrong mechanically.
Hertz will also be keeping an eye on battery condition.
Plugging into the onboard diagnostics (OBD) will give information on battery health.
And the company will be encouraging its customers to only charge to 90 percent where possible – in line with Polestar recommendations – to extend the longevity of the battery.