Hyundai adds another electrified resto-mod
Remember the Hyundai Grandeur saloon? Not many Aussie would even though it sold here for 13 years.
But within the Korean car company it's a venerated model, as proved by this electrified resto-mod of the first generation.
The second in a series of electrified resto-mod tributes to Hyundai's heritage, this interpretation of the 1986 Grandeur celebrates the 35th anniversary of its launch and follows on from a recreation of the 1975 Pony small car that went on to inspired the recently-released Ioniq 5.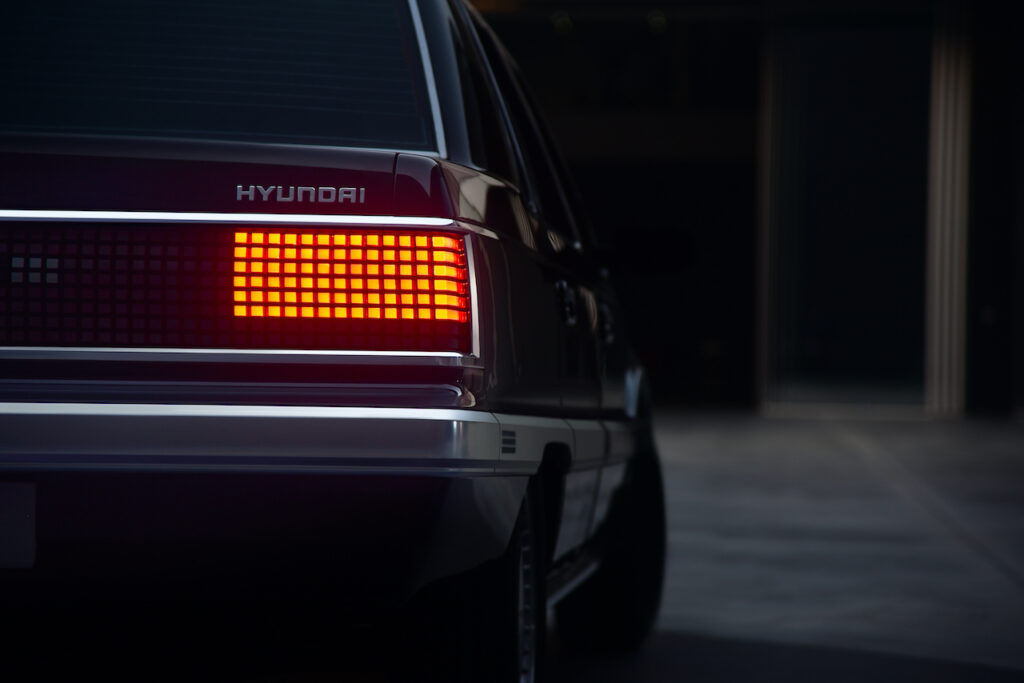 An electrified redo of the original Galloper SUV is also in the pipeline. That car was based on the Mitsubishi Pajero, which is a bit of a theme with these Hyundai resto-mods, as the original Grandeur sprung off the Mitsubishi Debonair.
The Grandeur large saloon was sold in Australia through two generations between 1999 and 2012 and was presented as a rival to the Ford Falcon and Holden Commodore. Despite being a nice cruiser, it never made much sales progress.
But the nameplate is huge in Korea and is still on-sale in its sixth generation.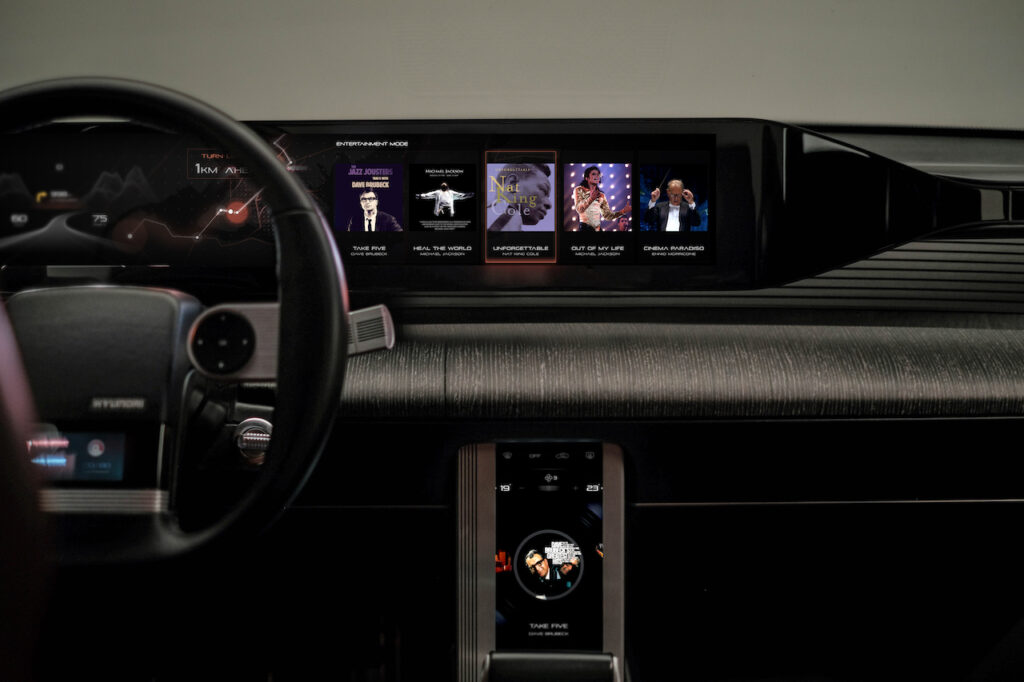 In the great tradition of resto-mods, this car looks familiar from the outside, but in the cabin it is fundamentally changed. No details were offered about the EV underpinnings that replace the old petrol four-cylinder and V6 engines, but presumably it uses Hyundai Group's new e-GMP 800V structure that also underpins the Ioniq 5, Kia EV6 and Genesis GV60.
External updates include new side mirrors, covered wheels, slide cladding and pixel-style LED headlights and tail lights inspired by the new Hyundai Ioniq 5 EV.
Interior highlights include bronze-coloured lighting that is reminiscent of period audio equipment. However, the car's 4way4 18-speaker sound system developed by South Korean sound designer Guk-il Yu is very 21st century.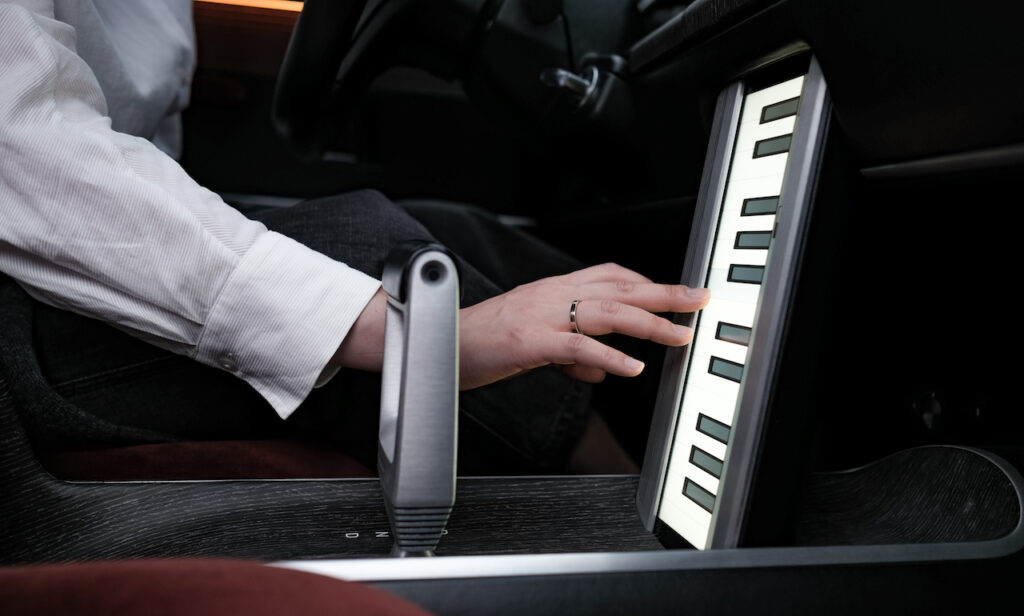 The Grandeur's centre console and dashboard are designed based on concert hall acoustic theory to boost bass and clarity. The soundbar's piano function can be played through the audio system when the vehicle is in park.
The front seats are fitted with burgundy velvet, inspired by the original Grandeur, with stitched and laced auburn Napa leather on the back. The centre console armrest contains a hidden pop-out compartment for storing valuables like watches.
The designers replaced dials and buttons on the dashboard with an ultra-wide, touch-enabled flat-screen display but maintained the '80s vibe with a single-spoke steering wheel and jet airplane-style gear selector.
The bronze-coloured light beam that begins at the left and right ends of the dashboard extends around the cabin, penetrating the B-pillars. 'Infinity mirrors' reflect the light, giving the second row the wider sense appropriate for a luxury saloon of the mid-80s.