Fisker's triple threat: New electric ute, city car and performance hero as brand targets Tesla
US EV maker Fisker has whipped the covers off a trio of new electric vehicles as the brand vows to scale up production to take on the world's biggest EV players.
The headline acts are an EV triple-threat, with the brand unveiling a new electric city car called the PEAR, an EV ute called the Alaska, and a high-performance BEV convertible called the Ronin.
READ MORE: 2024 Fisker Ronin electric GT to be a range hero
READ MORE: Fisker opens reservations for PEAR electric urban SUV
READ MORE: New Fisker Ocean is the electric SUV with a trick up its sleeve
But first, just a quick splash of cold water. Fisker has just one vehicle on the road at the moment, the Ocean SUV, and has been beset by underwhelming financial reports, production delays and revised (downwards) delivery targets.
But the brand is dreaming big, with three new models unveiled, all of which should be on sale — in the US, at least — by the end of 2025. Australia also features in Fisker's launch plans, but a local debut appears some way off.
Fisker PEAR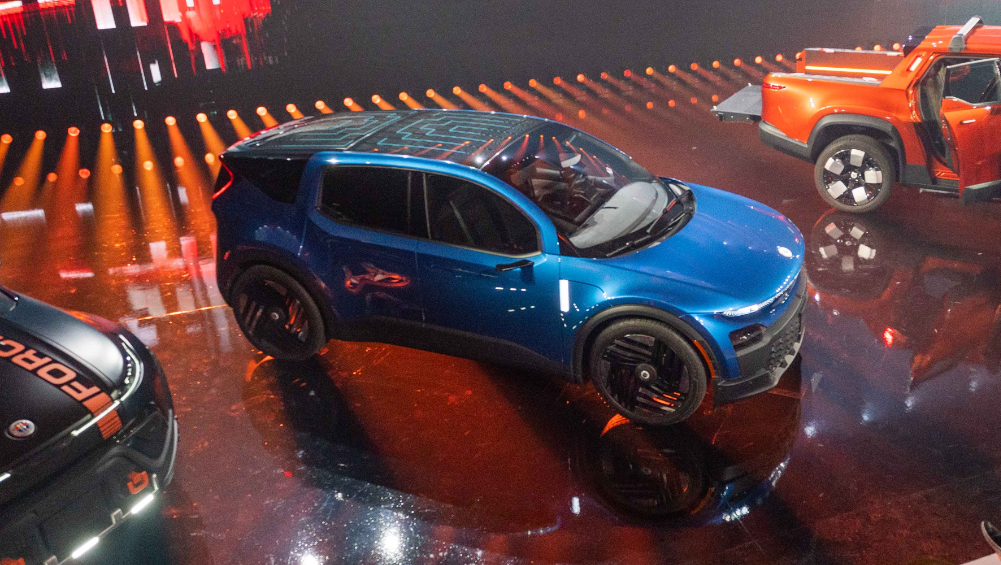 Fisker's PEAR, or Personal Electric Automotive Revolution, is a city-friendly EV with customisable seating and impressive driving range options.
Described as a "category-breaking lifestyle vehicle", the PEAR rides on the brand's SLV-1 platform, and will be built at a plant in Ohio owned by Taiwanese giant Foxconn where the ill-fated Lordstown ute was scheduled for production.
The PEAR will use a streamlined development process that the brand says uses 35 percent fewer parts than an equivalent EV, helping keep production, and purchase, prices low.
How low? The brand says it will start at US$29,900 (around $45k AUD), and will launch around the middle of 2025.
The brand is promising a compact body, sporty handling, and — most impressive — seating for up to six, with the two front chairs able to be swapped out for a bench seat.
Driving range is expected to climb from 450km to 560km, depending on which of the four trim levels and (as yet undisclosed) battery sizes you opt for.
Fisker Alaska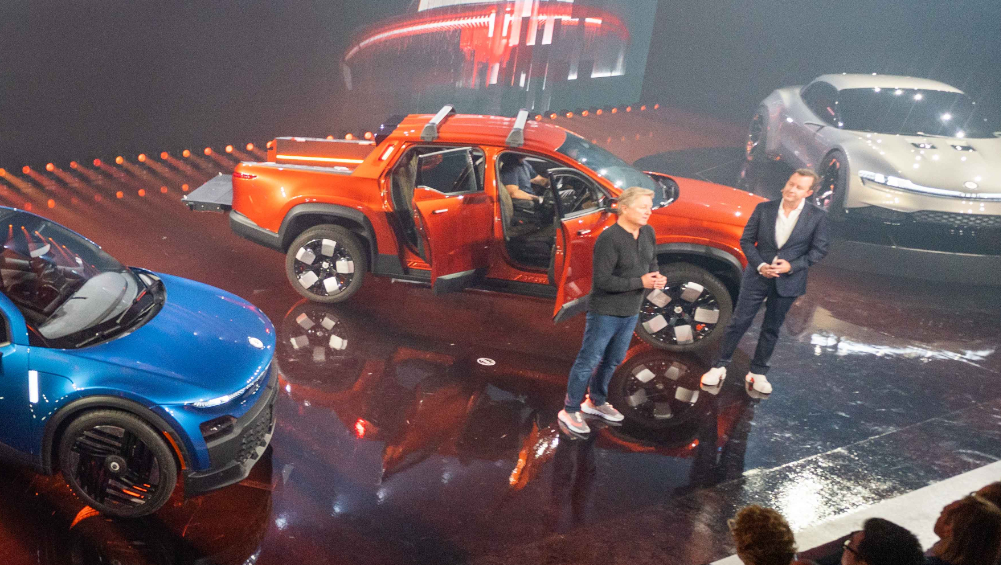 All-electric utes are coming (see the Tesla Cybertruck et al), and Fisker will soon have its own entrant with the four-door Alaska.
It rides on an extended version of the Ocean's FT31 platform, with the brand promising a ride that's sporty without impacting flexibility or capability.
It's equipped with an extendable cargo bed that can grow to 2804mm, thanks to something Fisker calls a "Houdini bed divider", which essentially disappears so you can load from the backseat all the way to the rear of the tray.
The brand is also promising it will be the world's lightest and most sustainable electric ute, and while battery sizes haven't been disclosed, Fisker says it will travel between 370km and 550kms between charges.
It too will arrive in 2025, and is priced from US$45,400, or around $70,000 AUD.
Fisker Ronin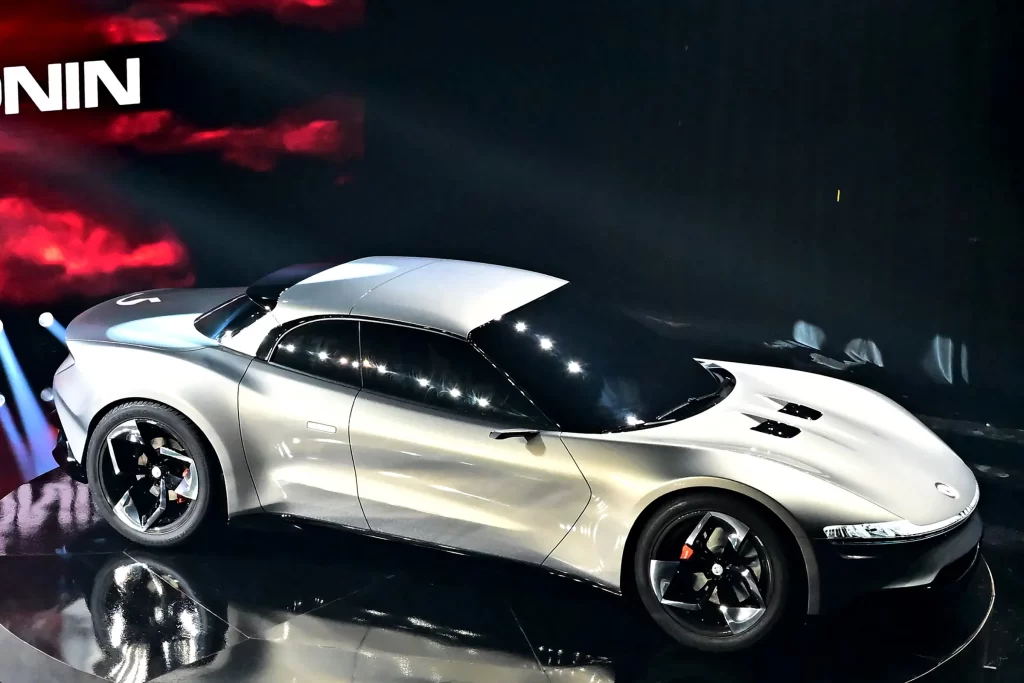 Billed as the "world's first all-electric four-door convertible GT sports car", the Ronin is five-seat EV rocket ship that will clip 100km/h in a smidge over 2.0 seconds.
If the PEAR is aimed at the masses, the Ronin is a far more exotic affair, with four butterfly doors a "high-tech and luxurious interior" and a triple-motor all-wheel drive powertrain that's targeting 745kW of power.
Pricing is yet to be confirmed, but the brand says the Ronin will be built in limited numbers (code for expensive) and will be targeting something close to a 1000km driving range between charges.